Acer introduces new Predator 17X and G1 gaming laptop and desktop
Acer announced today the availability of a new, updated, Predator 17X laptop and Predator G1 gaming desktop with blazing fast internals.
Published Thu, Apr 21 2016 3:00 PM CDT
|
Updated Tue, Nov 3 2020 12:00 PM CST
Acer just announced their Predator G1 gaming desktop, which is much smaller than the slightly older siblings, making it portable enough to take along with you to those ancient LAN parties. The best news is that the redesigned case is only smaller, and doesn't sacrifice anything other than space. Their newest gaming laptop, the Predator 17X also made an appearance with updated internals, fast ones too.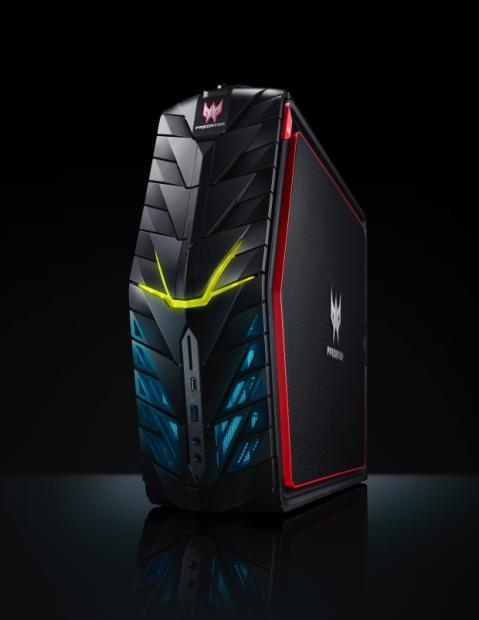 If you feel like, you're able to configure this with up to an NVIDIA Titan X, a Skylake K series chip and 64GB of DDR4 RAM. Of course in the storage region you'll be able to have 512GB of solid state storage or even throw in a 4TB HDD for good measure. Essentially what Acer has done with the new, smaller, G1 is take the internals from the larger G6 and stuff them into a smaller case. The case is attractive, too, with customizable lighting and sleek lines that definitely speak the gamer language, but in a sophisticated way. The new G1 is also completely VR ready with it's powerful internals.
The Predator 17X gaming laptops is the follow-on replacement to last years 17-inch powerhouse and comes with the option for up to a 4K screen, a completely unlocked, and overclockable, Skylake i7-6820HK and up to 64GB of DDR4 with an NVIDIA 980 coming along of the ride. Storage options include 512GB NVMe enabled drives and room for 4TB of storage. It packs Thunderbolt 3, just in case you're thinking about external GPU solutions too. With the potential for so much heat in such a small area, Acer has developed a three-fan setup that sucks in copious amounts of air from the side and then rushes it to through the back. It's portable, sort of.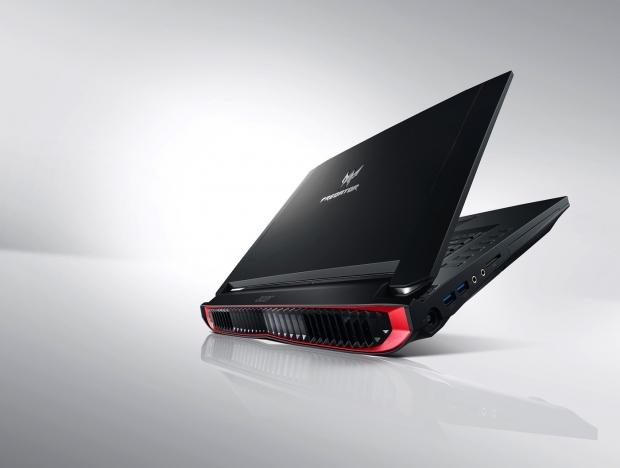 Related Tags