The Solus Project is getting a massive, harrowing expansion pack
The Solus Project, a survival horror game with a unique story, has received its third expansion with a large, vertical environment to explore.
Published Wed, Apr 20 2016 4:08 PM CDT
|
Updated Tue, Nov 3 2020 12:00 PM CST
The Solus Project is a different sort of survival game than you might be used to. Inside is actually a very fascinating and complete storyline with objectives to complete, all set in an open world, which is almost the antithesis of most games of the genre. They give you a massive alien island to explore, and try to stay alive on, but that wasn't quite enough for them.They're planning on releasing an expansion that includes even more land to explore called The Highpoint Expansion.
This is actually the third expansion available, and it's completely free. They're adding in a more vertical element to the game, with caverns that have all manner of strange things to explore. You'll get to go deep into, and down, the cavern system as well as up. The gentlebeings at Grip Digital have included some new acid lakes, flying orbs and other strange flying and monstrous things that you'll have to avoid, lest you die investigating them.
Aside from the new visuals and creatures, the new expansions adds around three hours of story-based content with many new things to do, or try to complete anyway. They've even added a giant windmill apparently, too. They've put a lot of effort into this new expansion and have been able to fix nearly all of the previously known bugs and issues to ensure playability.
The expansion is free, and you can preview the game for free as well. But if you enjoy it, it's only $14.99 for a survival game that belies expectations. The Sous Project also looks pretty fantastic to boot.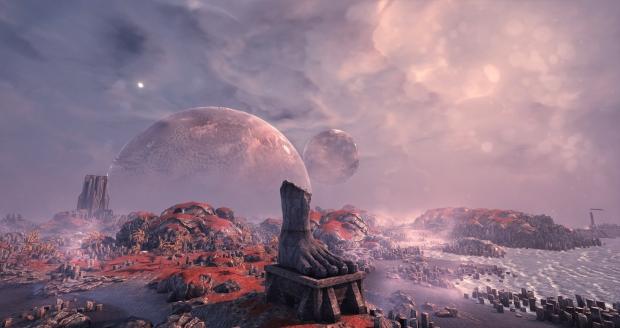 Related Tags