Rainbow Six Siege is having a free-to-play weekend, discounted price
Rainbow Six Siege is having a free-to-play weekend on the PC with full access to the game and transfer of progress if you decide to buy, at a discount.
Published Fri, Apr 15 2016 4:12 PM CDT
|
Updated Tue, Nov 3 2020 12:00 PM CST
Ubisoft is giving gamers a chance to test-drive their latest tactical-driven shooter, Rainbow Six Siege, this weekend, on the PC only. It's completely free-to-play until Sunday, April 17th at 1PM PT. And if you happen to really enjoy yourself, they're letting you buy it outright with a 33% discount.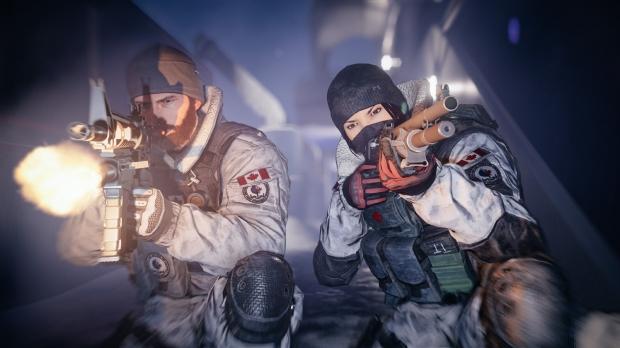 You can find the offer on both Steam and Uplay, which is needed to play it anyway, where you can start the ~32GB download. If you do decide to buy the game, then all of that hard earned progress will carry over, too, so you won't be starting completely fresh. This isn't the only free-to-play game that's making an appearance this weekend, with the Doom open multiplayer beta taking place this weekend as well as Star Citizen also offering a free fly promotion over the weekend.
Rainbow Six Siege is turning into a very competitive shooter that could eventually come to the forefront of competitive gaming. Ubisoft has announced a second competitive season for their Rainbow Six Pro League, which will start on June 2nd, only on PC. They've added a $150,000 prize for the new season, upping the stakes a bit. The first season is still ongoing with the championship tournament, and $50,000, happening on May 7th in Cologne, Germany. They're very determined to have this game be one of the next great eSport games, which it's actually perfectly suited to, given the large emphasis on teamwork and strategy involved. Even if you're not into eSports, it's turning into a very good shooter in it's own right, despite it being multiplayer only.
Related Tags