Tyan introduces 1U POWER8-based OpenPOWER server for HPC
Tyan is adding more IBM POWER8 based servers to their lineup to target niche-markets that have high memory requirements.
Published Apr 8, 2016 9:04 AM CDT
|
Updated Wed, Jul 27 2022 3:51 AM CDT
Tyan announced at the OpenPOWER summit this past week that they're going to start supporting IBM's OpenPOWER initiative by offering 1U POWER8-based servers for the HPC and in-memory application markets. POWER processors might not be as prolific as Xeon, but Tyan is of the mind that variety is the spice of life, and that there's a market for these processors that could well be untapped.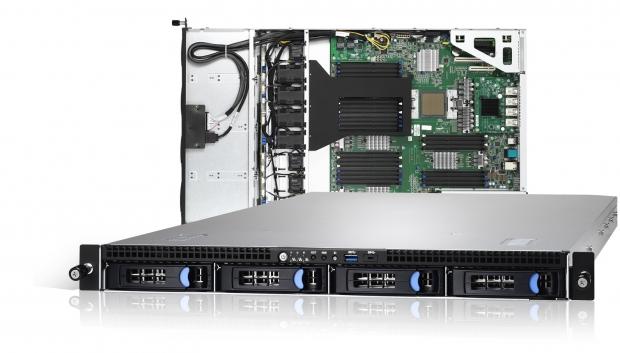 They're going to offer a total of three different configurations with their new GT75-BP012 server platform. This particular platform is a single-CPU design that allows for a massive amount of memory to be installed, though at slightly slower DDR3L speeds. They're positioning these to compete in niche markets that might not need such high processing requirements but need that extra capacity of RAM to be able to keep more things persistent so they run slightly faster as a result. It'll be difficult to compete with the price-performance ratio of the typical, and even lower-cost Xeon's, but with far more DRAM here, it could be useful in some markets.
The maximum configuration will have a single 10-core/80-thread POWER8 CPU running at 2.095GHz with 1024GB of DDR3L-1600MHz RAM, four 10GbE ports, four GbE ports and 1 PCIe expansion slot, that will actually support NVIDIA's forthcoming Pascal P100 GPU. These also have support for IBM's own Centaur memorry buffer chips that allow for even more in-memory buffer capacity at DDR3 speeds. The low-end will have an 8-core/64-thread POWER8 CPU running at 2.328GHz with the same 1TB of DDR3L RAM limit. a 750W PSU will be powering the servers.
There's no information on what these servers will cost though Tyan is expecting them to be available sometime by the end of the month.
Related Tags