Lian Li PC-J60 is a case that helps you organize those pesky cables
Lian Li is launching a new line of cases starting with the J60, an easy to organize and very expansible case with a clean aesthetic.
Published Wed, Apr 6 2016 7:46 PM CDT
|
Updated Tue, Nov 3 2020 12:00 PM CST
Lian Li just announced a new mid-tower case that's part of a new line of cases coming from them. The new aluminum case from them keeps the general classic lines that they're known for but modernizes it with a nice red accent on the side, a subtle but nice touch. It's designed around helping keep cable clutter under control in an easy to do fashion.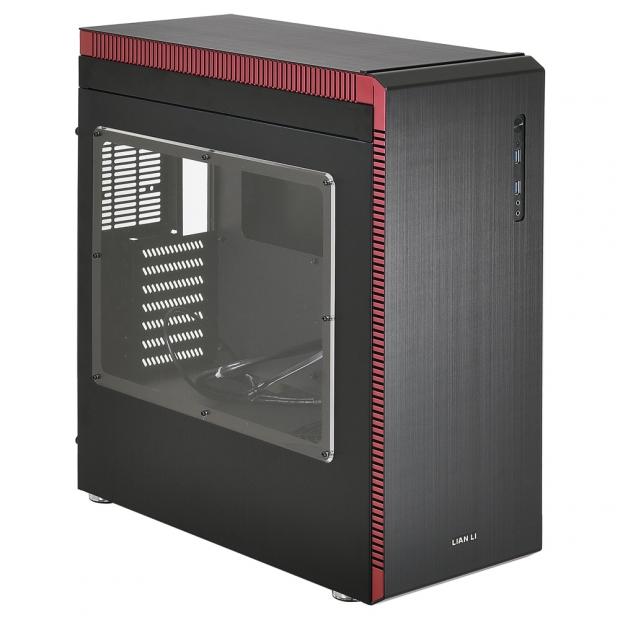 The J60 is a mid-tower chassis that can fit up to an ATX-sized motherboard inside. It has room inside for a full 210mm PSU's in the bottom and can accommodate seven 410mm (16.1-inches) GPU's, which means that there's no GPU too long to fit inside. To help with airflow and keeping things cool, the PSU and HDD's are contained in a compartment that's sectioned off below, with a 140mm fan that brings in air from the main case to be exhausted out of the PSU. That shroud is what's there to help any build look immaculate on the inside, even if it's a bit messy underneath that. The idea is that you can hide the PSU and the cables coming from it to have a much more clean look.
Two 120mm fans are on the front and the top panel can fit an additional three 120mm fans, or maybe even be a good place to put a radiator, up to 430mm in length. That flourish on the edge? It actually serves a purpose other than helping to look good, it's slotted to help bring in air from the outside. In the compartment below you can mount two HDD cages that can each hold five 3.5" drives and one 2.5" drive. The new case can be had with or without a window, though if you're going to great lengths to tidy up inside, why not show it off?
The case will be $189 without the window and $210 with a side window and will be available through Newegg starting on April 11th.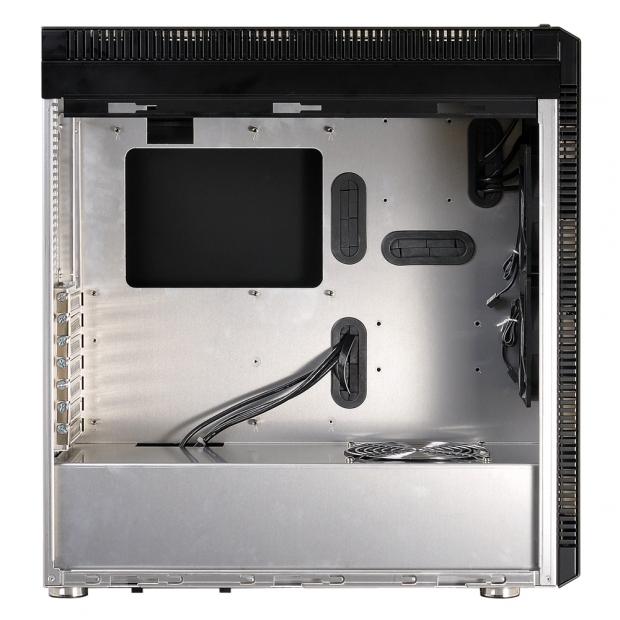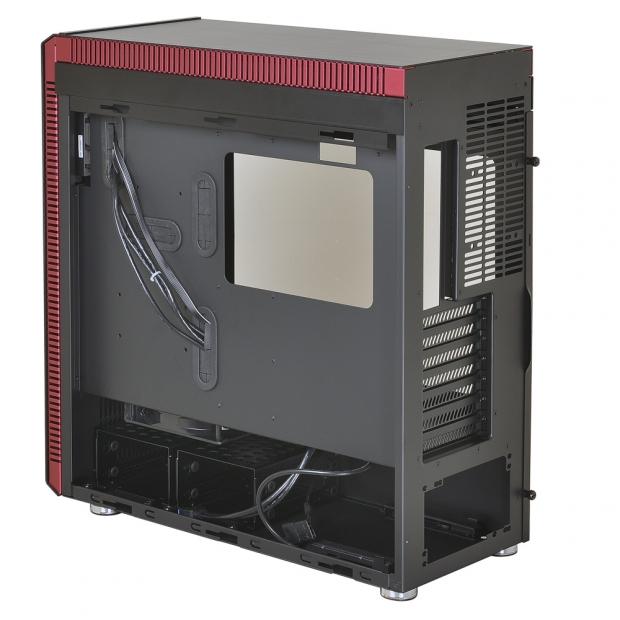 Related Tags