VR is here to stay and definitely a large part of the future of gaming. Not only can you get more into a game than ever before, but VR is also being used in non-standard ways to help re-define what being a spectator of an eSports match might be. Valve teased what might just be a cool new VR interface for spectating DOTA 2 matches, in VR.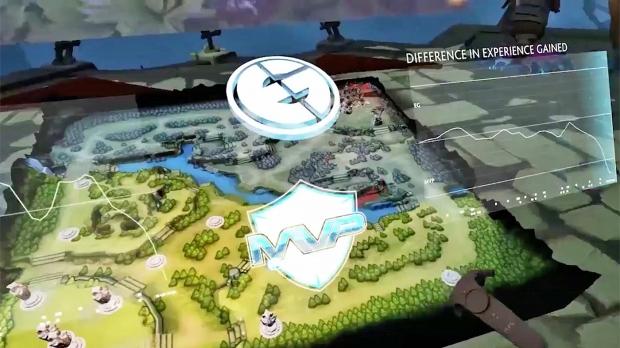 Inside you'll be able to see the game itself unfold right in front of you, but if you happen to look around you then you'll get to interact with the stats for each competitors heroes. It also looks like there's a dynamic map that updates with more info than you could ever possibly need. The whole setup looks very well done and ups the ante for how we watch games. This could just be the beginning of a movement to do similar things for other spectator sports, even other more physical sports too.
Being a part of Steam, this might require the use of the HTC Vive to actually work, but the idea is still incredibly interesting concept. This combined with 360-degree footage of the event might let you transport yourself to the event without actually having to fly all the way out. And it might end up being a better experience the just being there anyway.