The Division's game-breaking backpack glitch gets fixed next week
Ubisoft promises to squash that pesky backpack bug that's locked thousands of players out of the game.

Published Wed, Apr 6 2016 7:23 AM CDT
|
Updated Tue, Nov 3 2020 12:00 PM CST
Ubisoft has officially acknowledged The Division's game-breaking backpack glitch, and announces that a fix is coming.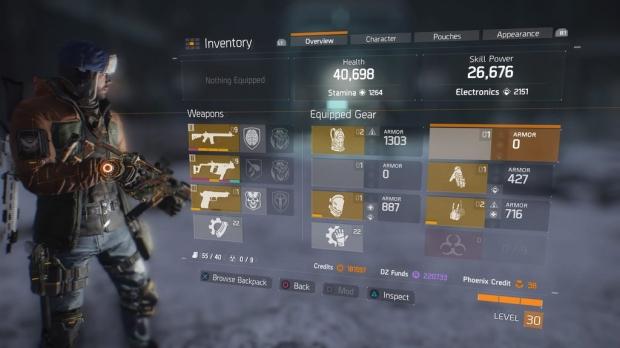 In a recent forum update, Ubisoft's community manager Natchai Stappers says that a fix for the high-end backpack glitch will roll out alongside of The Division's new 1.11 update on April 12. "We will be deploying a fix in update 1.1 on April 12th that should resolve instances of the infinite loading/backpack issue. Due to this fix requiring a client patch, we cannot deploy it at an earlier date. We thank you for your patience."
If you're unfamiliar with The Division's backpack glitch, that's probably a good thing. The bug has kept thousands of PS4, Xbox One and PC gamers locked out of the game's servers for weeks, just for crafting a high-end backpack. That's right, just crafting an in-game item in The Division can block you from playing, and keep you locked out of the servers.
It's great to hear Ubisoft is finally fixing the bug, but let's just hope this sort of thing doesn't happen again. It was a huge oversight that should have been fixed right away, and I bet a good portion of the affected gamers have already abandoned the game.
Related Tags