Doom beta lacking key PC features
Doom beta not looking so hot on PC, user reports indicate.
Published Fri, Apr 1 2016 6:08 PM CDT
|
Updated Tue, Nov 3 2020 12:00 PM CST
The Doom closed beta is out and so PC players have weighed in how it fares port-wise. Unfortunately, not so good: user reports state the game features a 60 FPS lock, motion blur and mouse acceleration that can't be turned off, and aim assist when using the mouse if you simply plug in a controller. As well, there's no FOV slider, server browser, or pre-game lobby text chat, rebinding keys doesn't work, and multi-GPU optimization doesn't seem to be present at all.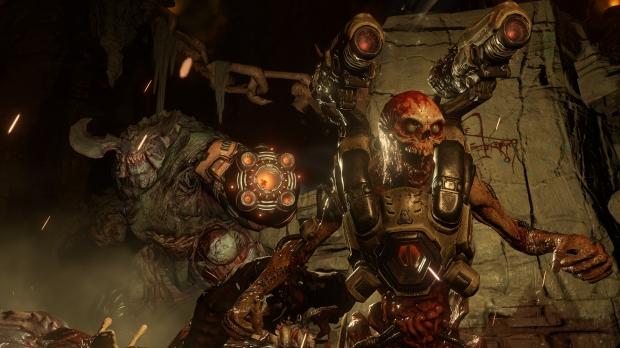 This is just a beta build and some things will change (FOV is said to be in the final version and some say the launch command +set g_fov X works in the meantime), but regardless, it's not encouraging, particularly given how little betas tend to change for launch these days and how little time there is between now and launch (Doom releases May 13).
Related Tags