Tribes: Ascend gets another small patch, coming back from the dead?
Tribes: Ascend just received yet another patch, the second in three years after a very long interruption, and it's a good one too.
Published Thu, Mar 31 2016 9:00 AM CDT
|
Updated Tue, Nov 3 2020 12:00 PM CST
Tribes: Ascend is getting yet another patch that adds more maps, makes a few gameplay adjustments, and removes the Blueshift map from the standard rotation.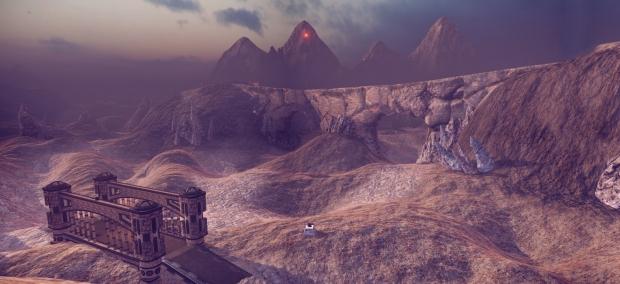 The new Hellfire map
The first patch in what seems like a very long hiatus came just this past January and was a bringer of big changes to help bring back the traditional fan base. Hi-Rez Studios has gained back it's momentum and wants to show the world what it can do, and this latest patch is a testament to how attentive they're being to fans.
Patch 1.3 for Tribes: Ascend adds a new map called Hellfire that's playable in both CTF and Blitz modes. They've changed the potency of heals to bring back 400hp across the three different classes of armor and made an increase to the number of votes needed for a votekick action to be successful, to 45%. The changes don't stop there, either, and weapons and vehciles have been balanced according to the little data they receive from players still on their servers. Most notably is the reduction in damage from throwing your disk, from 600 down to a paltry 350. It isn't the uber-weapon it used to be.
All of the care and attention they've put into the latest patch is part of their plan to win back their player-base and show that they're committed, regardless of what the relationship status was for the past three years. The fact that it exists at all, especially for a game that averages only 150 players a day, is quite generous. Tribes itself is no longer the archetype multiplayer game, despite its noble upbringing. It might be time to either move on or start again from scratch. We wouldn't blame them from not wanting to please the small crowd. But if you haven't played it yet, it's a solid multiplayer experience now that they're putting love into it.
Related Tags