Noctis' car doubles as an airship in Final Fantasy 15
Final Fantasy 15's airship is quite unique--it's actually a flying car.

Published Wed, Mar 30 2016 11:38 PM CDT
|
Updated Tue, Nov 3 2020 12:00 PM CST
Every Final Fantasy game has to have an airship--it's a significant staple of the series that allows players to navigate the map. But Square Enix has something special in store for Final Fantasy 15 fans.
As it turns out, the airship in Final Fantasy 15 isn't really an airship--it's actually Noctis' car. That's right, Noctis' svelte black speedster transforms into a fully-functioning sky-flier right before our eyes. Although I'm a huge fan of those majestic floating skyships that Square Enix cooks up, I think this is absolutely awesome.
Game director Hajime Tabata said that once we saw the airship, we'd think "this is the kind of airship that should be in Final Fantasy 15". I have to agree with him on this one. Let's just hope Noctis' jet-car isn't just limited to low flying zones, and we can soar in the heavens above the clouds. Also, I hope that we can actually drive the car once it's airborne, as the in-game footage seemed to show driving as an on-rails experience.
Final Fantasy 15 is slated to release on September 30, 2016, and pre-orders for the collector's editions are now live. The game's main story is expected to last 50 hours, and Square Enix is targeting 30FPS for a cinematic experience.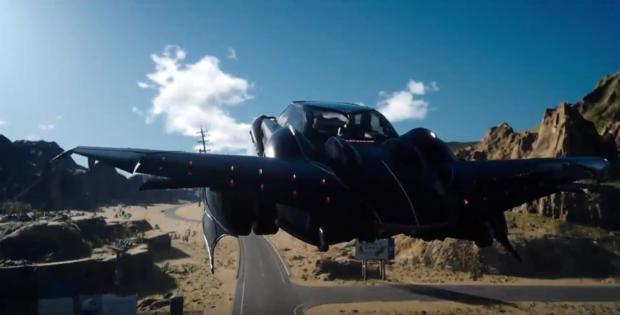 Related Tags