Last week it was a smart frying pan; this week it's a smart rice cooker. Chinese company Xiaomi, which already has several smart appliance products, is launching the $150 Mi Induction Heating Pressure Rice Cooker in collaboration with partner Chun Mi, which aims to improve on the traditional rice cooker with added features.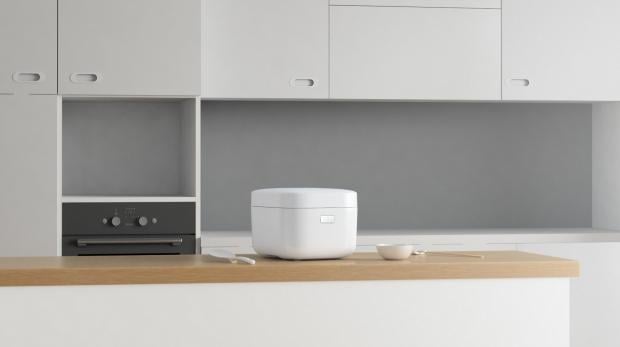 Firstly, the app will let you scan your bag of rice so the cooker knows exactly what to do based on the type of rice you're using as well as its brand and origin. 200 brands are supported, with more to come. Second, it employs pressure control, induction heating, and a grey cast iron lining as highly regarded Japanese rice cookers do, all with the aim of creating tastier rice. And finally, it can make rice cakes as well as other dishes.
The price may seem steep, but Xiaomi says its cooker is comparable to the aforementioned Japanese rice cookers, which go for about $600. If you're a rice nerd (if there ever was such a thing), it could be well worth it.
For now at least, the cooker will launch in China only (on April 6), but an international launch hasn't been officially ruled out yet.