Overwatch isn't without its share of criticism, and Blizzard Entertainment has said they're going to remove an in-game victory pose following numerous complaints from fans.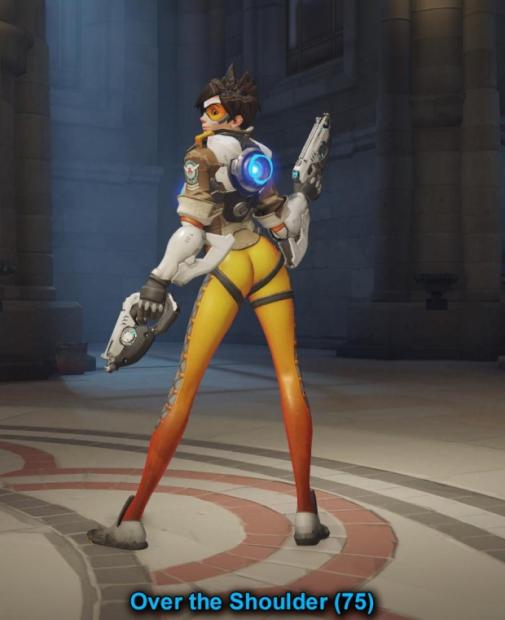 The complaints stem from a pose that has one of the female characters, Tracer, who's described as being an elite and very efficient killer, looking over her shoulder following a victory. Concerns were brought up that the pose is far too provocative for the character given the backstory and the personality that Blizzard is attempting to portray. In particular, a forum member known as Fipps as brought up their concern about this pose merely reducing Tracer into a sex symbol. "It's not fun, its not silly, it has nothing to do with being a fast elite killer. It just reduces Tracer to another bland female sex symbol." Fipps does note that another character, Widowmaker, is partly defined by her sexuality and they aren't looking to change any of her particular poses, which are slightly provocative.
Blizzard's Jeff Kaplan, the game director for Overwatch, replied to the thread and has made the decision to remove the pose from her répertoire of different poses which include other more benign examples. Kaplan states that "The last thing we want to do is make someone feel uncomfortable, under-appreciated or misrepresented." The decision, he later followed up, was one that was largely already made to remove it. They already weren't happy with it's inclusion and had an alternate pose ready that was more representative of the character they're trying to portray.