Fallout 4's Far Harbor DLC is bigger than Shivering Isles
Far Harbor will overlap Oblivion's substantial Shivering Isles DLC in size, so we could be looking at 30 hours+ of content.

Published Thu, Mar 24 2016 6:32 AM CDT
|
Updated Tue, Nov 3 2020 12:00 PM CST
Bethesda's Pete Hines reveals that Fallout 4's upcoming Far Harbor DLC will eclipse Oblivion's rather massive Shivering Isles add-on in size and scope.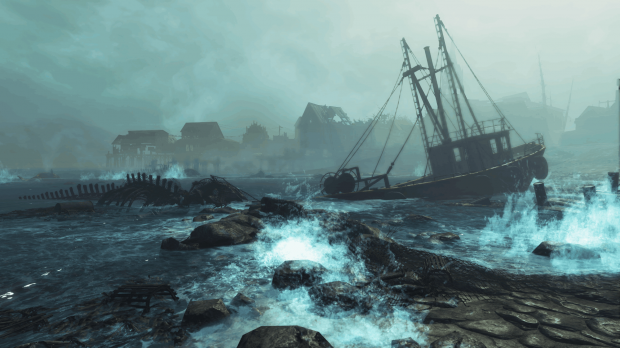 "Far Harbor is bigger in size that Shivering Isles. I asked," Pete Hines said in a recent Tweet. We're not sure if Hines is talking about the DLC's landmass or the overall length, but considering Shivering Isles adds in over 30 hours of playtime, Far Harbor could be pretty substantial.
The $25 Far Harbor DLC is the third announced add-on pack for Fallout 4, and is expected to release in May. Based on the official description (check below), the DLC looks promising, and we'll likely see a huge array of new items, quests, characters and companions to keep things fresh. By that time, the official Fallout 4 creation kit will be out, so modders will have some pretty awesome creations available.
"A new case from Valentine's Detective Agency leads you on a search for a young woman and a secret colony of synths. Travel off the coast of Maine to the mysterious island of Far Harbor, where higher levels of radiation have created a more feral world. Navigate through the growing conflict between the synths, the Children of Atom, and the local townspeople. Will you work towards bringing peace to Far Harbor, and at what cost? Far Harbor features the largest landmass for an add-on that we've ever created, filled with new faction quests, settlements, lethal creatures and dungeons. Become more powerful with new, higher-level armor and weapons. The choices are all yours."
Related Tags