The open-beta for Battleborn is coming on April 8th for the PS4 and the 13th for the PC and Xbox One. Both will last all the way until the 28th, but only one of those platforms will be getting the full progression system and all 25 heroes available. And it isn't the PC.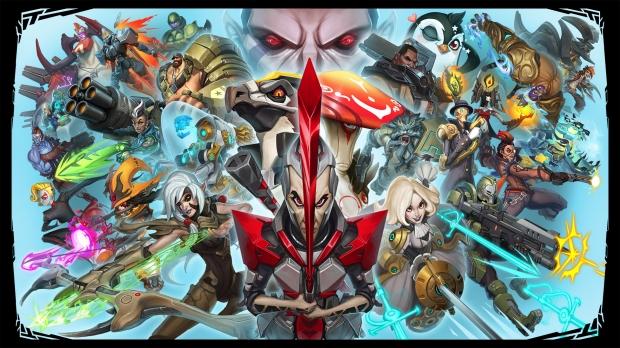 Gearbox Software is leaning heavily towards those that wish to partake on the PS4, letting you enjoy more content than is going to be available on the Xbox One or the PC. If you're able to, you're allowed to progress to the top level and grab, and use, the full compliments of gear available in the game. And you can do that with every hero that's been announced for the MOBA so far.
All platforms will be able to enjoy two story-mode missions and have access to two of the three different competitive multiplayer modes across two maps; Overgrowth and Paradise. The two story missions can both be played completely solo, or taking advantage of co-op play. You'll get the chance to take on the Algorithm mission that was shown in the closed, technical test from last year. The second missions is called Voids Edge, and pits you (and maybe another) against a veritable invasion force while you race to blow up a portal.
You can start pre-loading the open-beta on April 6th to get ready for battle. The PS4 version weighs in at only 8.5GB, 12GB on the PC and a comparatively large 11GB on the Xbox One.