GDC 2016 - Sony has announced the pricing of the PlayStation VR after all this time, with PlayStation VR launching in October for $399.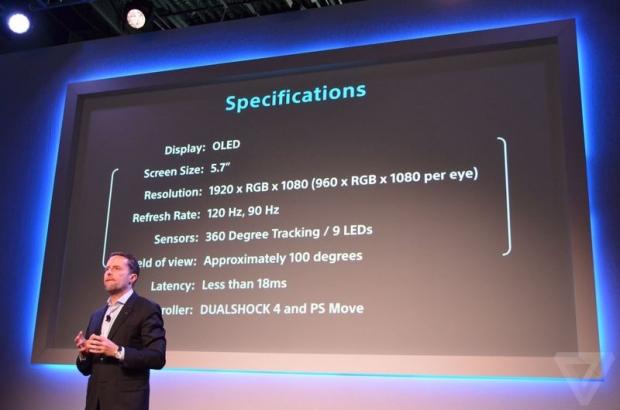 Comparatively, the Oculus Rift costs $599 while the HTC Vive costs $799. Now, with the PS4 priced at only $349 - this means playing VR with Sony hardware will only cost $750. Not too bad at all, Sony. Now, what about the hardware inside of the PlayStation VR?
We're looking at a 5.7-inch OLED display with 960x1080 per eye at 90-120Hz. It has around 100-degree field of view, less than 18ms of latency, and works with the DualShock 4 and PS Move controllers. PlayStation VR has 360-degree head tracking thanks to its nine LEDs, too.
When it comes to actual games, Sony is promising 50 games for PlayStation VR between its launch in October, and the end of 2016. Additionally, there will be a VR experience of Star Wars: Battlefront that's exclusive to the PlayStation VR.
We will be securing a PlayStation VR when it launches, so that we can bring you as much VR content as possible.