Micrososft is using Minecraft to improve AI research
Microsoft's AIX platform can allow AI research within Minecraft, providing a simulation environment for any future AI programming research.
Published Tue, Mar 15 2016 8:03 AM CDT
|
Updated Tue, Nov 3 2020 12:00 PM CST
Microsoft is turning to a very interesting platform to help improve research in artificial intelligence. Minecraft is being used by researchers at Microsoft, and by select academic researchers through a private beta program, in its unstructured mode, as a sort of testing ground for testing AI theories and programming.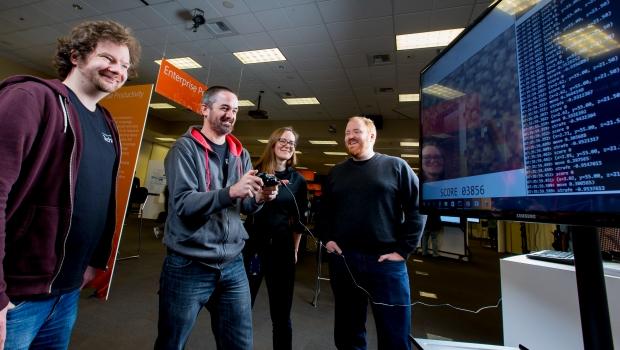 Now how would they go about doing that? The AIX platform which is being developed by a Microsoft lab in Cambridge, U.K., that they're using can potentially be programmed to learn in a similar and, well, general way that humans do, to program the Minecraft avatar to go forth and do stuff. It's a closed environment where researchers can look easily observe what the character is doing, and in a safe environment. The constructible world allows for a number of different variables that let them test in a lot of different conditions. All without actually sacrificing real, and expensive, robots.
"Minecraft is the perfect platform for this kind of research because it's this very open world," Katja Hofmann, the platforms developer, said. "You can do survival mode, you can do 'build battles' with your friends, you can do courses, you can implement our own games. This is really exciting for artificial intelligence because it allows us to create games that stretch beyond current abilities." Even trying to get your character to do simple tasks, like walking, is very beneficial to AI research.
Microsoft's AIX AI platform will be available with an open-source license sometime this Summer. To allow interaction with Minecraft, there'll be a plugin for the for the Java version and additional code that'll allow any AI to be able to interact with the gameworld. The best part is that any programming language can be used for making your characters do what you want them to.
Related Tags