Dwarfs go wild with a Grand Campaign in Total War: Warhammer
The Dwarf campaign is showcased in the latest developer video for Total War: Warhammer, and they show you how to settle grudges.
Published Thu, Mar 3 2016 2:02 PM CST
|
Updated Tue, Nov 3 2020 12:01 PM CST
The Dwarfs of Warhammer are a much more dynamic species than you'd think. Capable in the arts of diplomacy as much as they are in fighting and engineering. The campaign is no less complex and full of wonder. And the newest developer walkthrough shows off the intricacies of their campaign.
What's interesting is how the tech tree differs quite vastly in the directions you can go. There are two core disciplines, the Way of the Guilds which lets you improve the more domestic-based issues (and help improve your aptitude for diplomacy), such as reducing the nasty vampiric corruption, and then the Way of the Clans branch, which is the war-making section.
One of the best parts of being a Dwarf? Being able to record and settle grudges with enemy and friendly factions. No one gets away with messing you, and it's one of the major parts of playing as a Dwarf. Check out the video, they delve deep into the overall campaign mechanics.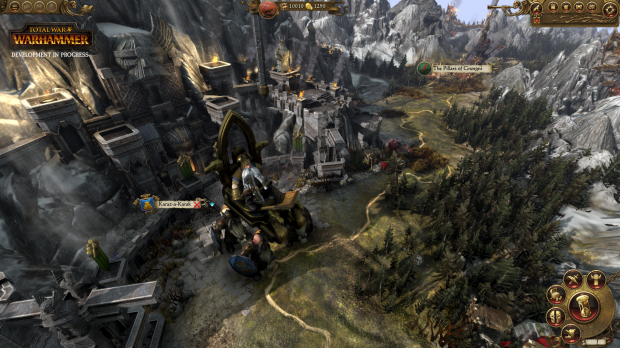 Related Tags