A few slip-ups and accidentally leaks takes some of the mystery out of the infinitely procedural space sim No Man's Sky.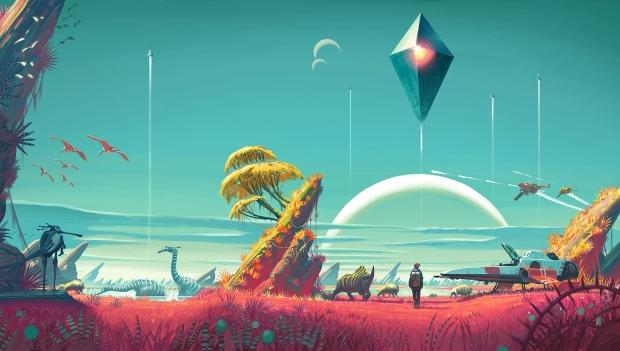 The last update we heard about No Man's Sky was an official June 2016 release date for PS4. Since then, the devs at Hello Games have been pretty much under the radar, busily hacking away at their ambitious project to ensure it's ready for the impending release. Thanks to a blunder from Sony, however, we know that the space sim indie will be priced as a full PS4 game at $59.99, and pre-orders may open up tomorrow.
If that wasn't enough, Amazon might have leaked the game's official release date. The online retailer sent an email to redditor ChaosZeroX saying that No Man's Sky will release on June 21, 2016.
So there you have it: No Man's Sky will be the same price as every AAA console game on the market, and we could see it hit shelves on Tuesday, June 21. Sony quickly removed any mention of No Man's Sky from the PlayStation Blog post, but you can still see tons of people reacting to the leak in the comments section. By pulling the info, Sony pretty much said everything we need to know.
Are you still excited for No Man's Sky, or have the long spans of unnerving quiet persuaded you that the game is too big for its own good? Personally, I think the game looks fantastic, but I have a feeling we're all jumping to conclusions and don't know enough about the game to make a decision.
I'd like to see Sony deliver more key details on No Man's Sky before pre-orders open up. We've been told time and time again that the game is "infinite" and that it's built around player choice, but gamers need more concrete info than this, especially if they're expected to cough up a full $59.99 on an indie. Sure we have trailers to build up hype, but we need substantial content.
We'll be sure to update you if pre-orders go live on the morrow, but until then, keep your eyes on the stars!