DOOM's Warpath multiplayer mode detailed in new blog post
DOOM is getting a new variation on King of the Hill, called Warpath, where things move far more quickly, and literally.
Published Mon, Feb 22 2016 3:03 PM CST
|
Updated Tue, Nov 3 2020 12:01 PM CST
DOOM is was never originally about multiplayer, being made in an era when the Internet, and even LAN parties weren't exactly common, but the reboot will have some very fun and interesting new takes on classic multiplayer concepts. Warpath is the new King of the Hill.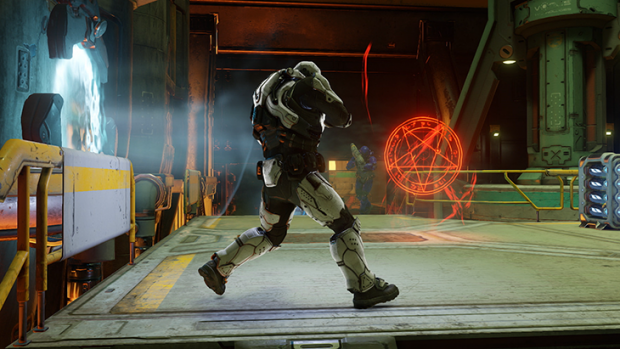 Multiplayer in DOOM will mirror the frenzied single-player campaign, forcing you to move quickly, with agile reflexes. It's a homage to the genre they helped create with Quake, Quake II and ultimately Quake III. Warpath changes the rules by having the capture point that you're after move about the map. In the opposite direction they've placed a moving rune that can change your into an almost indestructible demon.
The movement of both points of interested changes things considerably. You have to move with it, which shifts along a clearly marked path, thankfully, and defend it through a constantly changing environment. Or you can choose to head off the magic power-up that can almost surely bring you victory.
It's nice to see an evolution of the usual play modes, even if they are subtle variations like this. It keeps things interesting beyond just the visual differences between graphics engines. Hopefully it keeps things fresh and actually plays well when released. Thus far it seems well received when it was played behind closed doors at Quakecon and during some closed testing.
Related Tags