Giant: Citizen Kabuto spiritual successor is kaput for good this time
First Wonder, the Giant: Citizen Kabuto and MDK spiritual successor is no more, cancelled for good this time due to lack of funding.
Published Mon, Feb 22 2016 9:00 AM CST
|
Updated Tue, Nov 3 2020 12:01 PM CST
Giant: Citizen Kabuto was going to have a spiritual successor that continued the unique, bawdy humor of the original and make it a modern masterpiece. First Wonder isn't going to make it, they just weren't able to find the funds to make it happen like they wanted to.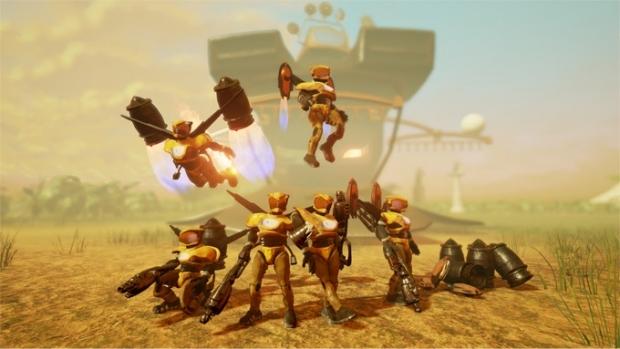 The lead designer, Nick Bruty, sent out an email to backers saying that "We had some interesting conversations but regardless of how excited some were for the project it came down to numbers and risk. For publishers, the kickstarter showed we just didn't have or couldn't find the audience." Despite the encouraging turnout, it just wasn't enough to help them realize their dream.
If you were a backer you can receive a full refund of your purchase or you can get a key for the demo of First Wonder and one of their previous games, Gunpowder. They'll refund everything over $15 in the latter case. They do warn, however, that because the money was actively used for development, refunds will take some time to issue. But they're committed to making this right for fans. "For those seeking a full refund please be patient. We have incoming funds dedicated to this but can only do so much per month. If everyone opts for a refund it will take us a little while to pay back everyone but we will get there. This is very important to us."
It's an unfortunate reality of any potential project; funding just might not be there at all. Even with a very fanatical following, it wasn't enough to finish out their Kickstarter campaign with 100%, and then they would still be self-funding a majority of the project. With mouths to feed and lives to live, that isn't an inexpensive thing to do. Development of games doesn't put the rest of our lives on hold, unfortunately.
Related Tags