A rather fantastic bundle of classic SEGA games is waiting on Steam for you, and it's completely free to download. No restrictions and no catches. Just click, download and enjoy some of the best games from SEGA's heyday.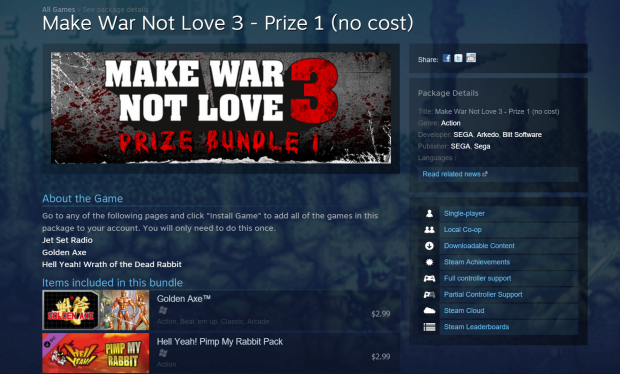 What a nice surprise to wake-up to on a usually drab Wednesday morning. SEGA's historical catalog of games is full of some very interesting and unique games from back when they were competing in the console wars with the likes of Nintendo and even Sony. The games and ideas they had can sometimes be considered the pre-cursors to a lot of the
You can enjoy several of those classic games for free. In the bundle you'll find Golden Axe, Jet Set Radio and the Hell Yeah! series of games. Not a tremendous amount, nor does it include anything from the pervasive Sonic franchise, but the selection is a preview of the kind of mastery that SEGA was capable of when they put their collective corporate minds to making curious and compelling games. Retro they may be, but incredibly fun they certainly are. And free. Free is the best price ever.