What if Microsoft uses Steam to power PC to Xbox game streaming?
A new mysterious Xbox.steampowered.com subdomain sparks speculation that Microsoft and Valve may be teaming up.

Published Sun, Feb 14 2016 1:44 PM CST
|
Updated Tue, Nov 3 2020 12:01 PM CST
Although Microsoft wants everyone gaming on Windows 10 and using the Windows Store, it'd be foolish to go up against Steam. A new subdomain hints that Redmond may be taking the old adage "if you can't beat 'em, join 'em" quite seriously, and we may see some sort of Steam/Xbox crossover.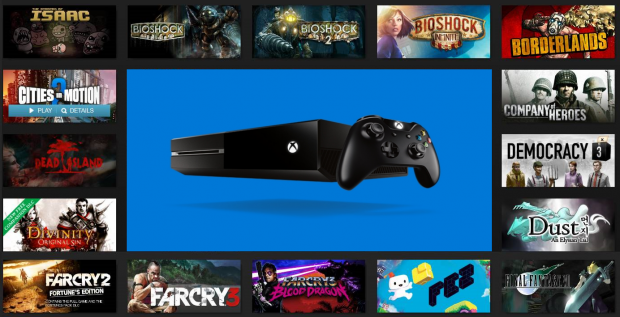 What if Microsoft and Valve allied together to push a new PC-to-Xbox game streaming initiative? NeoGAF users spotted a curious subdomain called Xbox.steampowered.com that's kicked off a wave of speculation through the community, and many of their ideas are pretty interesting.
Starting with the controversial move to make Quantum Break Windows 10 exclusive instead of Xbox exclusive, Microsoft is breaking down the barriers between PC and console gaming. The company's new strategy is all about Windows exclusivity, and it wants to push Windows 10 as far as it can. But Valve's massive Steam platform is a huge roadblock, and past attempts (Games for Windows Live) to conquer Steam have failed. But what about a joint venture?
The new subdomain could hint that Microsoft and Valve are cooking up a kind of partnership for this new unified strategy. After I heard about the Quantum Break news, I had a gut feeling that Microsoft is about to announce PC-to-Xbox-One game streaming as well as DX12 support on the Xbox One. What better way to showcase a brand new feature than with a hot new game that's specifically built for DirectX 12 and Windows 10?
The only problem is that Microsoft doesn't really have enough games in its PC library to stream over to the Xbox One. That's where Steam comes in. This joint partnership could channel Steam games through the Windows Store conduit and over to the Xbox One. We may even see cross-buy promotions that give away free copies of Steam games with the purchase of their One counterparts. Microsoft wants to make cross-buy a "platform" feature, and Xbox head Phil Spencer went so far to say that it's "good for gamers"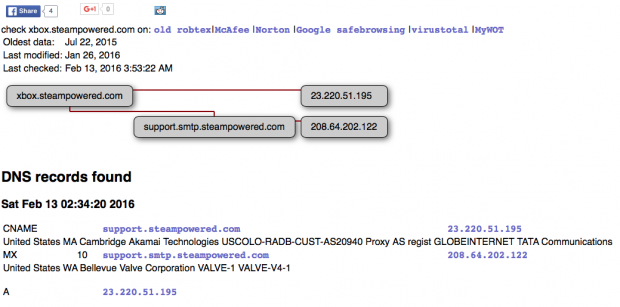 This is just conjecture and open speculation, so don't freak out. Nothing's been confirmed just yet. And yeah, I know it sounds crazy, but Microsoft is serious about tethering PC and consoles together, using Windows 10 as the glue that holds it all together. There's also the chance that the subdomain is just a random future-proofing placeholder, and that I'm totally wrong about the projections.
Microsoft will unveil new Windows and Xbox features at a press event later this month, and I have a strong feeling that PC-to-Xbox game streaming will be announced. We'll find out when the event kicks off on Feb. 25, and we'll be sure to keep you updated should we hear any more news on the matter.
Related Tags