This rugged Chromebook can be dropped from 2 feet off the ground
CTL has designed a rugged Chromebook for the education sector, specifically to help usher in a wave of inexpensive STEM focused machines.
Published Sun, Feb 14 2016 10:07 AM CST
|
Updated Tue, Nov 3 2020 12:01 PM CST
A company called CTL has a ruggedized Chromebook built for the demanding education crowd that can withstand a whole lot of abuse, just in case the students these are given too happen to have harsh feelings towards the last test they had to take.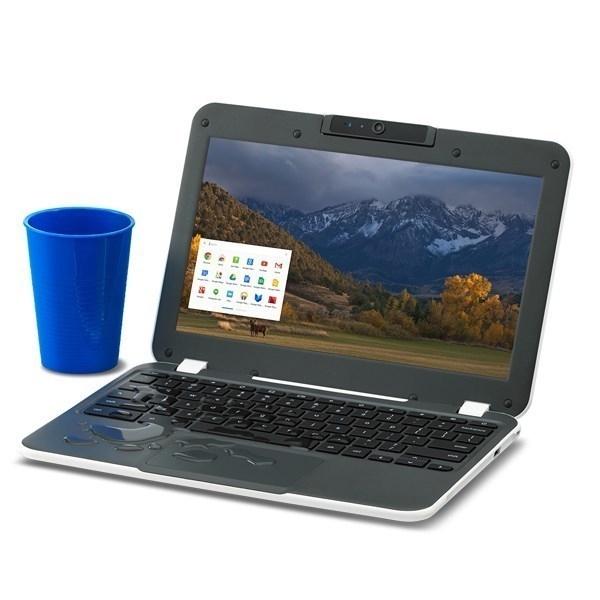 The NL6X takes things to the eXtreme with their newest Chromebook, reinforcing the entire body to be drop resistant up to height of 70cm, or two feet. The back of the lid is reinforced the most to help prevent breakage where issues tend to crop up the most. The keyboard, and whole chassis is spill resistant as well, to help forestall common debilitating issues from stray drinks. Best of all, you can put up to 365lbs on top of it and it won't break.
Under the hood is an Intel Celeron N2940, of the fanless variety, with 4GB of RAM and 16GB of storage with a 11.6" 1366x768 screen. This is an education focused machine whose sole purpose is to easily, and inexpensively, provide students of all types with enough compute power to connect with the Internet to get things done. And it can do just that with around 9 hours of battery life. The rugged factor isn't just something cool added on, either, the whole thing is designed for STEM classes, just in case you happen to drop, smash or spill precious sciency stuff onto it. It's rather ingenious. Oh, and the back of the display is also a nifty whiteboard, so you can still put special people on your notebook.
Related Tags