Battlefield 4 netcode significantly improved on Xbox One and PS4
Battlefield 4 on consoles should have a better multiplayer experience with an improved tickrate.
Published Mon, Feb 8 2016 3:04 PM CST
|
Updated Tue, Nov 3 2020 12:01 PM CST
DICE is improving the netcode in Battlefield 4 on consoles, and it's doing so by changing a simple setting that should improve the experience significantly.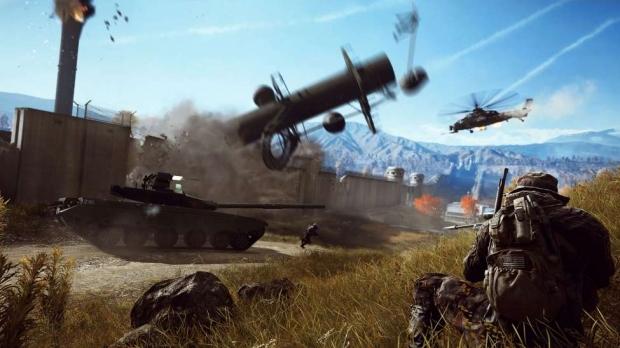 With the latest update on the PlayStation 4 and the Xbox One, the tickrate of 32 player servers has been increased from 30hz up to 45hz. They're reporting that this should improve all network related delays by around 11ms per single action. Meaning that your shots should register just about perfectly now.
They were able to test different tickrates through the holiday update and decided upon the higher rate after the data they collected showed a positive increase in player enjoyment for most playersThe changes don't effect 64 player servers. DICE will have a small testing period in which they invite feedback about the changes, to ensure it's the best possible option for everyone.
The changes will first be applied to a small group of US servers tomorrow, which will be monitored, and will eventually be rolled out to every server, globally, on the 11th of February. Don't hesitate to visit the forum thread and leave any feedback. They take it very seriously and have been known to respond quite quickly.
Related Tags