Star Citizen is free to play for this week let you try before you buy
Star Citizen is hosting a free play week to help encourage naysayers to take a look at the product they have out now.
Published Mon, Feb 1 2016 8:02 AM CST
|
Updated Tue, Nov 3 2020 12:01 PM CST
Cloud Imperium Games is steadily increasing their production load to get the single-player Squadron 42 finished and out to fans as fast as possible, and with their latest update they've started another Free Fly program for all everyone. You just have to create a free account at RSI.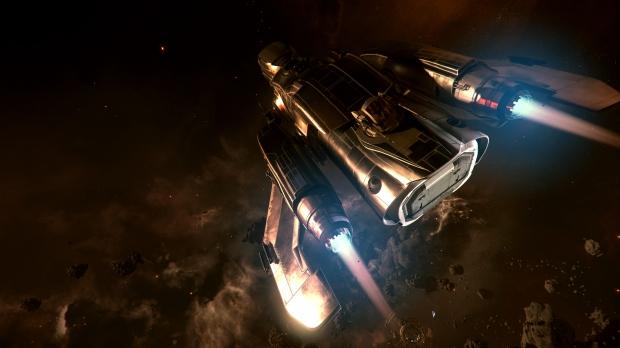 Star Citizen is a controversial game due to it's ever increasing scope and development time. But the open-communication CIG has been able to maintain has been second to none compared to previous development cycles. But to help allay the fears of some and encourage the curiosity of others, you can play everything that's available right now. For free.
All free play accounts can access the persistent universe and the Crusader space station, which lets you fly around and complete a plethora of mission available, engage in random encounters and just have fun. Just watch out for people trying to steal your ship. You can also enjoy the social module, which is a planetside location complete with a nice bar. And of course there's Arena Commander, which lets you fly your ships in combat against friends and random people.
And to test your limits in the verse, aside from the fun FPS combat contained in some of the space-stations, you'll be able to fly the Hornet F7C, the Aurora LN starter or the Mustang Delta interceptor. All fantastic machines. The Mustang Delta is perfect for the Murray Cup racing event as well.
And if at the end of the week you do decide that the direction that Star Citizen is headed in is what you're looking for in a space-sim MMO life-simulator, then you can use code STAR-4B7K-KBFX to get some free stuff when you buy your starter package.
Related Tags