Get Fractured Space for free on Steam and keep it forever
Fractured Space is completely free this weekend, and if you download it then it's yours forever, no questions asked.
Published Fri, Jan 29 2016 12:02 PM CST
|
Updated Tue, Nov 3 2020 12:01 PM CST
The delightful space-based MOBA Fractured Space is completely free to play this weekend. And if you hurry and download it over the weekend, then you'll be able to keep it for free, forever.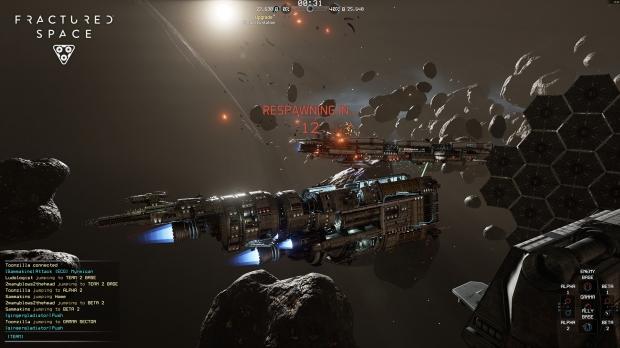 The game has been in Early Access on Steam since November of 2014 and has seen steady attention and development from Edge Case Games and they're finally getting very close to their projected release date sometime later in 2016. To celebrate, they're letting everyone try their beloved MOBA for free. And you get to keep it forever.
Fractured Space is the first MOBA that takes on a decidedly science fiction direction, taking some cues from EVE Online, except this is a pure combat game similar in style to World of Tanks or, more appropriately, World of Warships. Like those, you take your gigantic capital ship and team up to destroy the other team in interstellar maps brought to life with Unreal Engine 4. Though the combat might be somewhat analogous to EVE Online's brutal warfare, there's no game quite like this. And for free, why wouldn't you at least take a look see?
Related Tags