Elite: Dangerous switching support from Oculus Rift to SteamVR instead
Frontier Developments is actively working with SteamVR now that they have more stable software, switching from their focus on the Oculus Rift.
Published
0 minutes & 58 seconds read time
Elite: Dangerous developer Frontier Developments has always been one of the original supporters of VR as it became mainstream, and they're shifting focus to concentrate on the SteamVR platform while still supporting the Oculus Rift.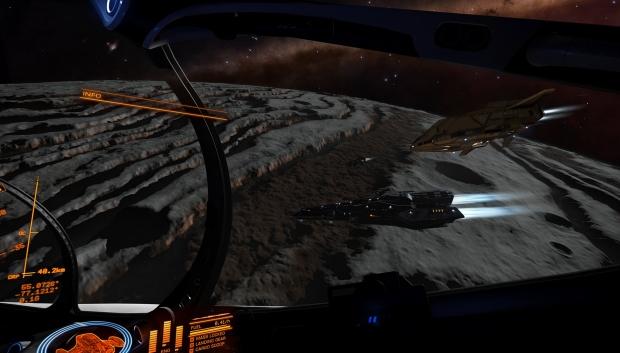 Speaking to Eurogamer, Frontier said that they've altered the course of their VR focus due to SteamVR having a more stable driver out much sooner than Oculus. That doesn't mean that they won't support Oculus' solution, just that their teams will are going to more actively pursue the SteamVR solution, as that makes more sense at the moment.
In the end it makes sense to support as many VR HMD's as possible for a game that can actually make use of the head-tracking and immersive experience. But it seems that after Oculus 0.6 SDK, they're switching gears. But they're still working closely with Oculus as well.
We've supported VR for a few years now, and Elite Dangerous is arguably the world's leading VR-ready game. We want to give players the best possible VR experience however they play - it's something we talked about with Digital Foundry recently - and that means focusing our efforts. Right now, we've chosen to focus on SteamVR. We haven't cut an exclusivity deal with any VR manufacturer, and we're still working with Oculus on Rift support.
Related Tags