PlayStation VR cost may be slightly below Oculus Rift, listed for $550
Sony's PS4-powered VR headset priced by three different websites, all in the same price tier.

Published Tue, Jan 19 2016 2:04 PM CST
|
Updated Tue, Nov 3 2020 12:01 PM CST
With the Oculus Rift's controversial $599 price tag kicking off the VR price war, gamers and industry vets alike have speculated on the price point of the other contenders in the VR triumvirate. Now it looks like we have a big hint on the cost of Sony's PlayStation VR, and it might not be that far off from the Rift.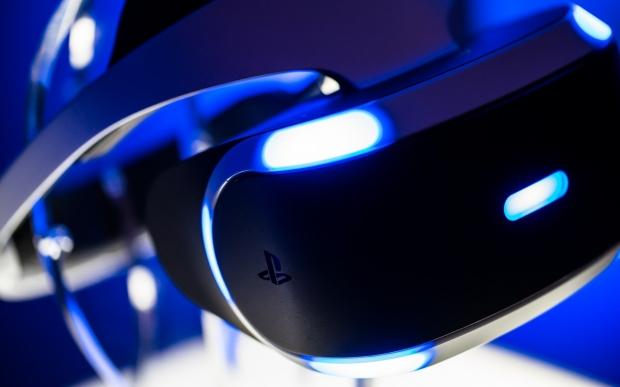 According to a trio of listings from three different Swiss e-tailers, Sony's PlayStation VR headset could cost as much as $550 when it's released this year. We have a breakdown of the prices below from least-to-greatest. Interestingly enough, the prices are all in the same tiers, but the last page may hint something dire.
The first website, Brack.ch, pinpoints the PSVR at 499 CHF (Swiss frans), or $497. Second up is Internet.ch, which shows Sony's VR headset for $539. Techmania bumps up the PSVR's price to $550, but this listing shows a crossed-out price of $608, which may indicate the headset's original retail price.
Considering Sony said that the PlayStation VR would be "priced as a new gaming platform", the ~$500 estimate seems fair, but is definitely more than what gamers were expecting. These prices also fit right in with SuperData's predicted $400-600 price tag for the PS4-powered headset, adding even more credence that the prices are accurate.
Industry analyst Michael Pachter, however, pinpointed the PlayStation VR at a more conservative $400 cost, saying that Sony will take advantage of a lower cost to sell more units.
"I think Morpheus (PlayStation VR) is highly likely to be 400 bucks. It's gonna be hard... - if you actually look at the headset, there's a lot there. So, I think it's gonna be hard to price it below 300; It's possible... if they believe they're gonna make enough of them," the Wedbush Securities analyst said.
The PSVR headset is slated to release in 2016, and will require a PS4 in order to operate. Here's the PlayStation VR's spec list in case you need a refresher:
5.7-inch OLED display with true R, G and B sub pixels per pixel

1080p resolution

120Hz refresh rate

low latency under 18ms.

positional tracking with 9 LEDs

360 degree head-tracking

3D audio

100-degree field of view

accelerometer and gyroscope for motion sensing
Related Tags