Fan-made Half-Life expansion 'Prospekt' approved by Valve, coming soon
Valve has approved a fan-made expansion to Half-Life Opposing Force, called Prospekt, which is now up for pre-order, releasing in February.
Published Sat, Jan 16 2016 1:01 PM CST
|
Updated Tue, Nov 3 2020 12:02 PM CST
We might not be getting Half-Life 3 at any point in the near or far future, but at least Valve has officially sanctioned a new expansion pack that's going to tell the story of what happened after the events in Half-Life: Opposing Force.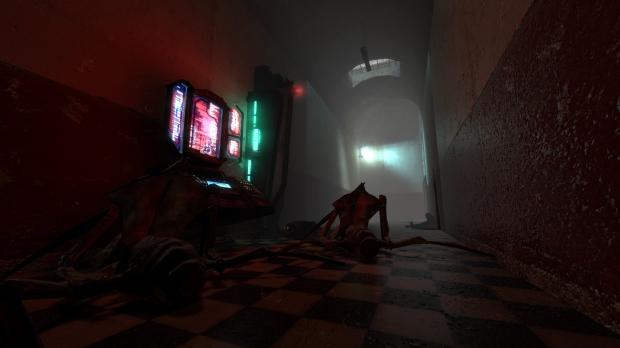 The story goes that the creators of Propekt took a huge risk and actually sent a copy of their concept to Valve, specifically to Gabe Newell himself. And once the included demo and the artistic direction and majesty was actually seen, then it was only natural to give the go-ahead. And now Valve is letting Richard Seabrook sell the expansion pack on Steam for $9.99.
The expansion is more than just the typical modification, and adds a significant amount of story, and back-story, to the universe. Gordon Freeman is being overwhelmed in Nova Prospekt and likely won't last long, until at the last minute you, Adrian Shepherd, get transported by the mighty Vortigaunt to save the future savior of mankind.
Richard Seabrook is the only developer on this project, trying to bring to life a portion of the Half-Life universe that seems to have never really developed. In terms of scope and size he likens it to that of Half-Life 2: Episode One. But it also should explore areas of the story we've never experienced. And because of the officially sanction status, it might even be considered canon as well.
He's incredibly excited for us to try out his creation, which releases on February 11th 2016, saying that I can't thank you all enough for voting this through on Greenlight and helping me get to this stage. "Without you all I really wouldn't be writing this out today." He went on to let us know that he's really shooting for that release date, "I've got lots of work ahead of me to get the game as great as possible for you all so I'm going to crack on with that as soon as possible. However this weekend I'm definitely taking a break to recharge my batteries as last week was non-stop work. "
Related Tags