World of Tanks is crashing onto the PS4 next week
World of Tanks is finally arriving on the PS4 with upgraded graphics and physics. Log-in before the 31st to receive a free rare premium light tank.
Published
0 minutes & 52 seconds read time
World of Tanks, the free-to-play online armored vehicle mayhem simulator, is completing it's console infiltration by releasing on the PlayStation 4 on January 20th 2016.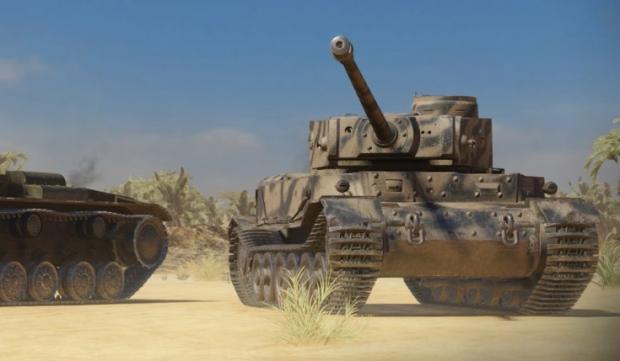 The Xbox 360 was the first foray into consoles for Wargamin.net's World of Tanks, and it was a rousing success. The Xbox One was next, and in it they added cross-play functionality between the two consoles so that you didn't have to leave your friends behind. Now the PS4 is the next to be blessed with what might be arguably the most fun free-to-play MMOTPS (massively multiplayer tank person shooter).
On PC and Xbox One alone there are around 12 million daily users that log-in, far more than the amount of concurrent Steam users on at any one time on an average day. The micro-transactions in-game aren't required by any means, and you can play, successfully, without spending a dime.
Of course the PS4 version will have timed exclusive content if you log-in when it debuts on January 20th. If you happen to long-in before the 31st, you'll get an exclusive free tank, the T1E6-PS U.S Premium Light Tank that'll have an exclusive, and thus rare, camouflage as well.
Related Tags