The Division will have 'optional in-game purchases'
Surprise! Ubisoft's ambitious MMO-style survival FPS will feature microtransactions, and we postulate what will be included.

Published Thu, Jan 14 2016 8:00 AM CST
|
Updated Tue, Nov 3 2020 12:02 PM CST
If you're excited for Tom Clancy's The Division, we have a bit of troubling news: the game will feature microtransactions. It is an Ubisoft game, after all!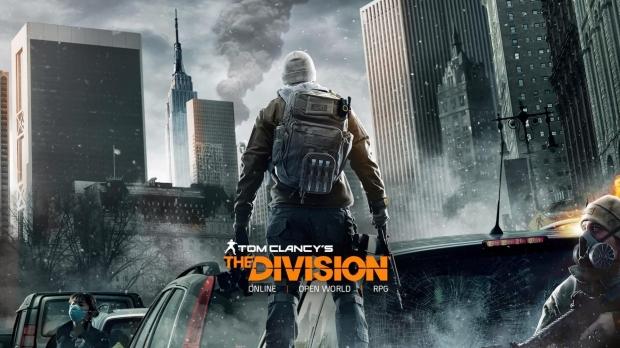 The Division will support "optional in-game purchases", according to a listing spotted on the Netherlands' PlayStation Store. We're not sure if the purchases are limited to consoles or not, but they'll likely carry over to all platforms. Ubisoft is notorious for peppering its AAA titles with microtransactions that range from simple cosmetics to actual performance-boosting items, but the publisher has been quite careful not to push into the dreaded "pay to win" territory.
Thanks to its MMO-like elements, the Division is prime territory for microtransactions. The game features the kind of persistent world states found in MMO's or games like Destiny. The survival/shooter/RPG will be online only, and players will be able to jump seamlessly into co-op and PVP missions without needing to change mods."The game is built around seamless online integration. Going from playing alone, to playing in a group, to playing PvP will all be handled with very little or no interruption," Ubisoft explains.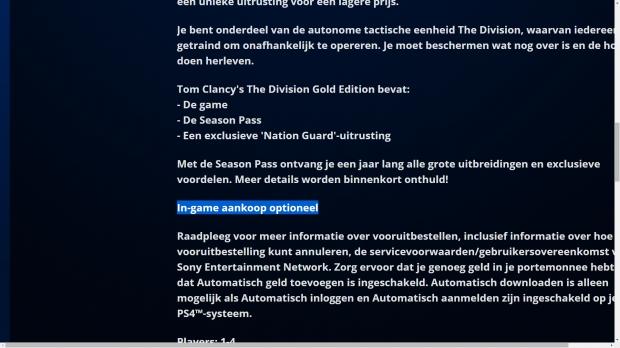 Today's video games are all about offering an edge to those who are willing to pay for it--look at Halo 5's REQ packs, for example--and Ubisoft has tapped into this market with gusto. Even Bungie has pushed their ambitious MMO-style FPS into the microtransaction realm, albeit in a limited cosmetic capacity.
So what will The Division's "optional in-game purchases" include? I'm thinking just about everything. EXP boosts like those found in Rainbow Six: Siege's renown purchases, as well as gear upgrades, and maybe more character slots and a slew of cosmetics. I think Ubisoft might go light on the microtransactions to start, but will eventually push into the pay-to-win realm with things like powerful weapons and gear.
Of course, I fully expect the publisher to balance things out so that vanilla buy-to-play gamers aren't left out, but these devs always find a way to persuade us to spend money.
Hopefully, The Division won't be littered with pay-to-win nonsense when it launches, but the prospect of microtransactions is enough to push a ton of gamers away. Additionally, I hope that the game wasn't made to be a kind of vehicle for in-game purchases, but the ambitious storyline and gameplay seems to dissuade that theory. We'll be able to sample the game during the closed beta test later this month.
The Division releases on March 8 across PlayStation 4, Xbox One and PC.
Related Tags