Sennheiser is leading the way in VR audio
Sennheiser is leading the way in VR audio in multiple arenas, from consumer content even all the way to games, and we went ears-on.
Published
1 minute & 48 seconds read time
CES 2016 - Sennheiser's booth was a very alluring audio enthusiasts paradise, but they were showing off far more than just fancy and expensive headphones. They're pioneers in VR audio.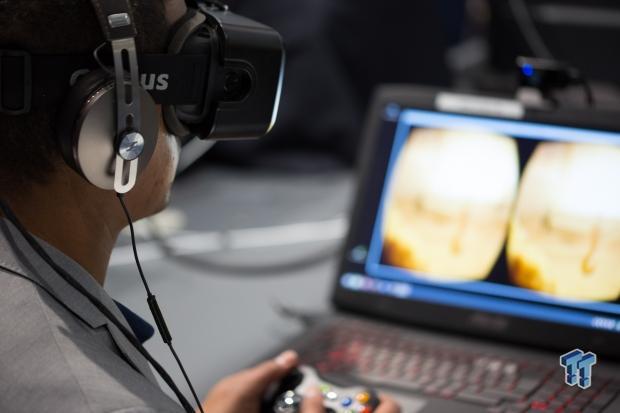 The most interesting and significant technology that they demonstrated was their proprietary 3D algorithm for they developed for games. The game demo they had running was called EDEN and was mostly a barren landscape rendered with Unreal Engine 4. In that hilly landscape though are a swathe of dinosaurs that are stomping about to help demonstrate what a 3D audio landscape sounds like. And it's a remarkable difference. What this algorithm does is work with HMD's to give an illusory feeling of aural freedom. So when you move your head around, the audio changes appropriately. This is a far cry from typical sound encoding for games.
The API they've created is able to easily calculate those changes, which will likely be a bit more computationally intensive than in the past. This middleware will hopefully make its way to game developers soon, and it would be cool to see a partnership with AMD so they could use their TrueAudio technology to use the GPU to do those calculations. The demo was a bit sparse and it could definitely have used a bit more interactivity, but it was a good first showing of what'll eventually be available. The future of audio is looking bright, such as it did back when Aureal and Creative were battling it out with their a3d and EAX API's.
Sennheiser is doing more than just games, too. They've made a virtual reality microphone that uses four separate condenser capsules to capture sound in four different quadrants. The demo they had was a bit dry, but also very impressive. Someone was talking about the history of their house, which was kind of boring, but the audio changed realistically while moving your head about. Even small movements made for subtle differences in how it sounded, echo and reverberations from the room.
VR is just getting started and perhaps one of the biggest challenges is having the soundscape be convincing enough to keep you immersed. If it doesn't sound natural to you, it might not be that great of an experience, so Sennheiser has entered the market at the right time. I just hope they open up their API's to the curious and get it out to developers soon to play with it. It's impressive already, and I'm sure it'll get even better.
Related Tags