GIGABYTE goes Xtreme with RGBs at CES 2016
GIGABYTE is bringing forth the big guns with their upcoming motherboards. Though they have lots of LED's, they also have great quality and reliability too.
Published Sun, Jan 10 2016 9:11 PM CST
|
Updated Tue, Nov 3 2020 12:02 PM CST
CES 2016 - Upon entering GIGABYTE's CES2016 ballroom, we were greeted by many custom PCs, each using a different GIGABYTE Z170 or X99 motherboard and GIGABYTE's latest Xtreme Gaming VGAs. The new VGAs have three RGB LED rings around the fans as well as RGBs in the Windforce cooler logo.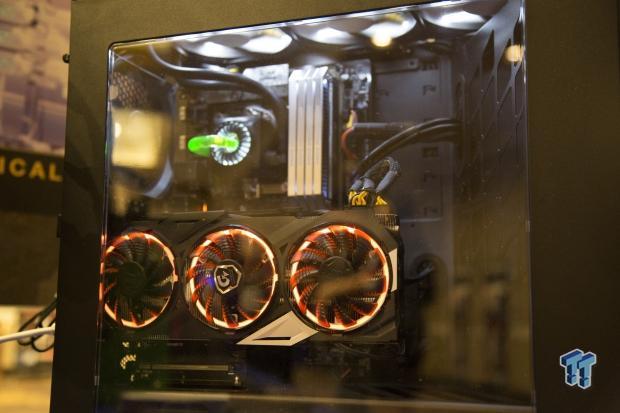 This makes the VGAs easy to match virtually any build. The Xtreme Gaming VGAs are also replacing the G1 Gaming video cards as GIGABYTE's top offering. The VGAs utilize heat sinks with six copper heat pipes, three low noise high CFM fans, improved power delivery (more phases), and the top of the line GTX 980 Ti has a special LN2 BIOS with an extra 6-pin PCI-E power plug. The new Xtreme Gaming series of VGAs are premium offerings using either the NVIDIA GTX 970, 980, and top of the line 980 Ti.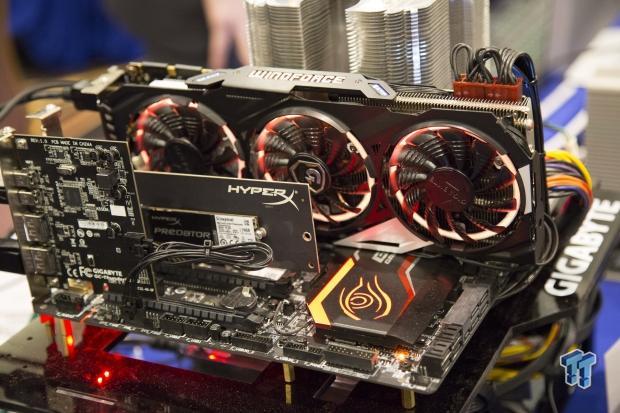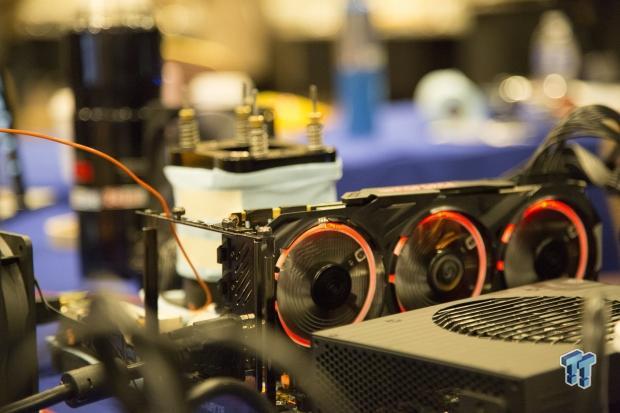 GIGABYTE was also hard at work breaking world records (they actually took four global WRs with non-K CPUs). The overclocking was live streamed, and on both the streaming computer (on the left) and on the Z170X-SOC Force LN2 system (on the right), the Xtreme Gaming GTX 980 Ti was used.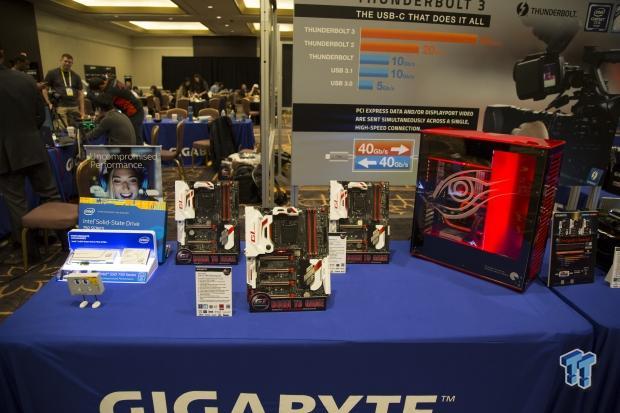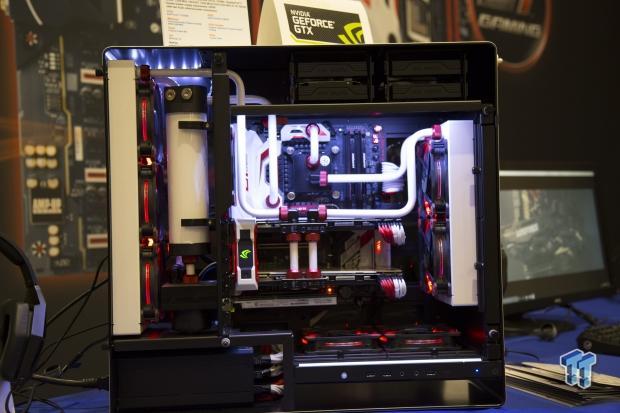 Need RGBs in your motherboard? GIGABYTE has you covered with their Z170X-Gaming 7, Z170X-Gaming GT, and the top dog Z170X-Gaming G1. Each motherboard has numerous RGB LEDs located in multiple sections illuminating the underside of the motherboard and even the topside depending on the model. If you want RGBs in every corner and illuminating stylish slits in the IO covers (in both the audio and SATA), then look for the Z170X-Gaming G1.
Not every component necessarily needs RGB LEDs to produce an awesome looking case mod; here are some other shots of systems that we thought deserved attention.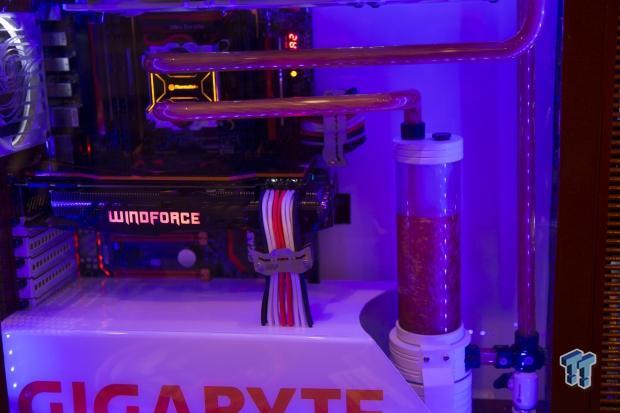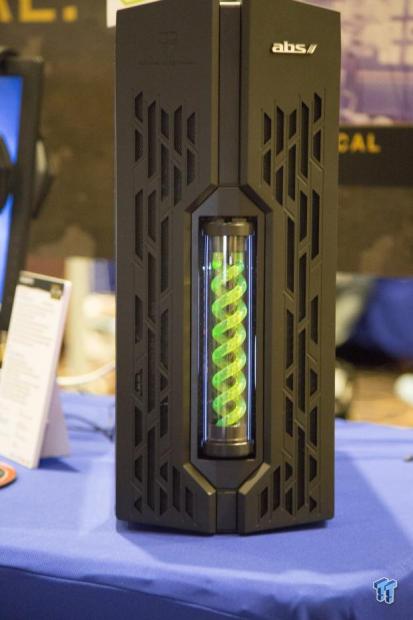 Related Tags