Ears-on with massively upgraded Beyerdynamic T1 high-end headphones
Beyerdynamic didn't just leave well enough alone, they updated their top of the line T1 headphones appreciably to give it a much better appeal.
Published
1 minute & 16 seconds read time
CES 2016 - Beyerdynamic has a good showing at CES this year with a new product that just launched, the DT 1770 PRO, as well as a much improved version of their halo product, the T1, which I took the chance to sit down and relax to some tunes while the world wizzed by.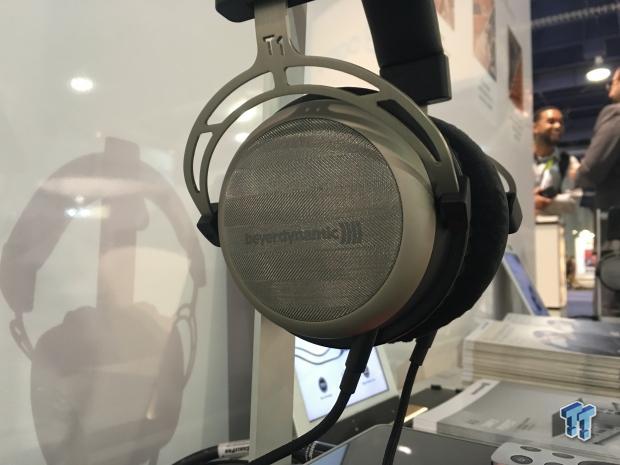 The second generation of the T1 improves on a lot of the areas that astute audiophiles have been complaining about since they came out. First on that list are a removable cable system based off of mini-XLR that allows for customized cabling from your favorite third party. IT's a huge step forward even just for the piece of mind given that cables connections are the first to wear out anyway.
And inside they've reworked the drivers completely to give it a slightly different, but overall better sound profile. The top-end is slightly rolled-off but the low-end is perhaps even more smooth and just a bit more present. The result is a more fun headphone that doesn't completely sacrifice the neutral flavor that they're known for. Even on the loud show-floor, the sound was good on a variety of material. Subtelties in the works of Dvorak couldn't be discerned with such loud ambient noise, but even then the sound is leagues better than Apple Earpods.
High-end audio rarely truly moves anywhere very quickly as the underlying mechanisms are pretty much the same now as they were in the beginning of time. But it's nice to see companies listening to their fan-base and evolving for the better. It's a tremendous upgrade despite being only small real changes.
Related Tags