Hive pirates apologise for leaking Academy screeners last month
Release group Hive apologises to Quentin Tarantino, says they 'learned from our mistake'
Published Jan 5, 2016 4:45 PM CST
|
Updated Tue, Nov 3 2020 12:02 PM CST
1 minute & 57 seconds read time
Last month, dozens of highly anticipated unreleased films such as Quentin Tarantino's 'The Hateful Eight', Disney Pixar's 'The Good Dinosaur', 'Joy' and 'The Revenant' hit torrent trackers, alongside recent releases such as 'Creed', 'The Peanuts Movie', 'Straight Outta Compton' and 'Spectre'. The releases, which came from watermarked DVD copies of films sent to members of the Academy of Motion Picture Arts for 2016 Oscar voting consideration were leaked by hacker syndicate Hive-CM8 and quickly became seeded across the world. Now the hacker group has issued a bizarre apology for their efforts.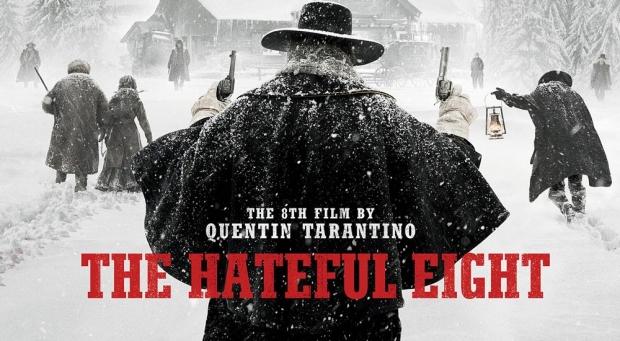 According to BusinessInsider, a spokesman for the group has issued a statement in somewhat broken English, saying they "wanted to share this movies with the people who are not rich enough or not able to watch all nominated movies in the cinema. Of course this files are not representing how they can be enjoyed in the cinema. As said in our nfo, pleaase support the producers and watch all movies in the cinema on a big screen, like you should anyhow. The Producers need the money from ticket sales to get back the production costs." But the apology to 'Hateful Eight' director Quentin Tarantino is perhaps the most interesting section. "We feel sorry for the trouble we caused by releasing that great movie before cinedate even has begun. we never intended to hurt anyone by doing that, we didnt know it would get that popular that quickly. The Hateful Eight is an excellent,thrilling and entertaining Western that combines terrific direction,a fantastic cast, a wonderful script, beautiful photography and a memorable score. All of those elements make The Hateful Eight an unforgettable film that is Quentin Tarantino at his best."
Hive haven't explained their change of heart, but it certainly didn't stop them releasing further titles. Their latest leak; 'The Big Short' was apparently delayed "till 1 week after cinema premiere to give the movie a fighting chance to play in the budget, we learned from our mistake."
Related Tags