Duke Nukem kicked off of GoG, but he'll be back with more bubblegum
Duke Nukem is taking a small vacation from GoG.com as they negotiate for the right to sell the games with the new rights holder, Gearbox Software.
Published Wed, Dec 30 2015 12:06 PM CST
|
Updated Tue, Nov 3 2020 12:02 PM CST
The Duke is taking a small leave of absence from GoG while they continue negotiations with the new IP holder for the right to sell Duke Nukem games on their service. He'll definitely be coming back, no doubt about it.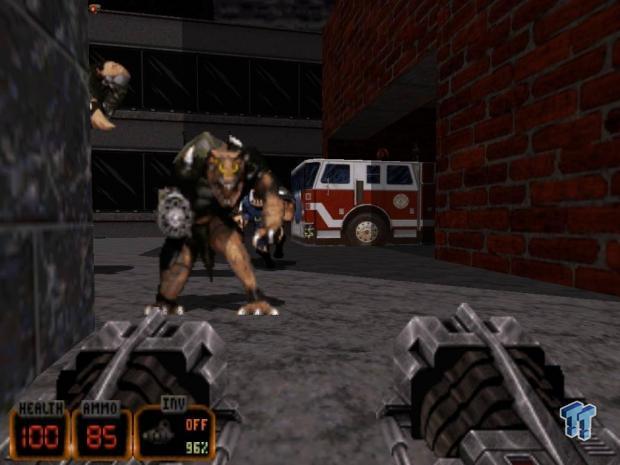 And to commemorate the sabbatical that he'll be taking, GoG is offering up a Duke Nukem bundle that's a whopping 90% off of it's normal price. Or you can get each individual game with a 75% discount, but only until the 31st of December, by which time they'll be gone for an indeterminate amount of time. If you own the game, it'll remain in your catalog, being DRM free of course.
The reason for the small hiatus is that Gearbox has recently purchased the full rights to the Duke Nukem franchise and so they have to negotiate to keep selling the games. It's just a normal part of business that unfortunately means we have to go sans Duke for a bit.
How fascinating that Duke is being bought-up like it is, moving away from 3D Realms and into the very capable hands of Gearbox (though Forever wasn't so good...). The humble side-scrolling adventure could once again blossom into something fantastic that a new generation of gamers can appreciate. I'm excited to see where they take their new IP and what they do with it. Duke Nukem Forever was a little disappointing after the 14 years of development, so here's to hoping they don't repeat that mistake. If their recent games are anything to go by, we're in for a real treat.
Related Tags