Mass Effect Andromeda may be delayed into 2017 following dev departure
Early signs point to a possible delay for BioWare's new Mass Effect: Andromeda RPG.

Published Mon, Dec 28 2015 6:35 PM CST
|
Updated Tue, Nov 3 2020 12:02 PM CST
The highly anticipated new Mass Effect game may be delayed following possible internal strife at BioWare.
EA's upcoming Mass Effect: Andromeda is a fresh start for the franchise, and aims to completely reinvent the renown sci-fi saga for the current age of gaming. Shepard's mythos has been told, and now BioWare is spinning up something new for a targeted release in 2016. Although gamers are generally enthusiastic about the new game, the lack of solid information or visuals has tingled our collective warning bells, and many have suspected the game won't be ready in late 2016.
The possibility of a delay was reinforced by the departure of key BioWare dev talent. Senior Development Director Chris Wynn recently announced that he'll be leaving the Mass Effect: Andromeda team for unspecified reasons. "It is with a heavy heart today to say that I am moving on from BioWare and Mass Effect: Andromeda, and returning to the USA," Wynn wrote on Twitter.
Of course, the loss of a single developer doesn't mean that a big-budget AAA RPG like Mass Effect: Andromeda will indeed be delayed. Nothing has been confirmed at this point, and EA likely will continue to stay mum on details and press materials until major trade show events.
On the flip side, a good portion of 2015's major releases were delayed. Big name modern AAA games usually succumb to the dreaded "pre-order and delay" scheme, which sees a release being delayed after publishers and developers have collected enough pre-order cash. EA will likely continue this tradition with ME: Andromeda.
BioWare has yet to reveal why Wynn departed from the team, or who will step in to fill his role as senior development director, but for now all we can do is guess.
Maybe EA was pushing for Andromeda to go into a direction that Wynn didn't agree with? Perhaps there's some turmoil within the studio? Let's hope that more key talent doesn't jump ship in the meantime, and that BioWare is able to set a pace for the juggernaut space opera without too many delays.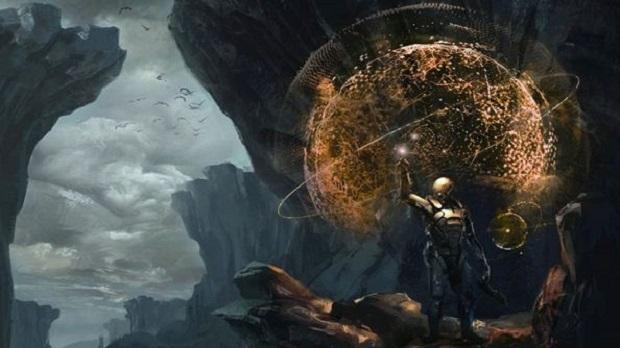 Related Tags