Oh...Sir! The most glorious game about insulting your friends
The most glorious game ever has just been released for PC and iOS. Oh...Sir! lets you hurl insults at.
Published Tue, Dec 22 2015 9:07 AM CST
|
Updated Tue, Nov 3 2020 12:02 PM CST
Sometimes the indie community has some very innovative stuff to show the world, but not all the time. In this case, a small indie studio comprised of two fine gentlemen in Poland have released the most splendid game ever: Oh...Sir!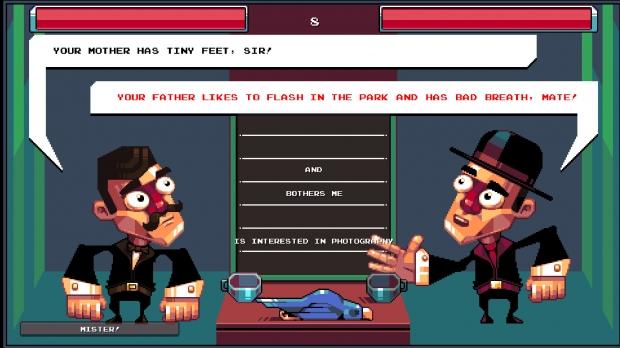 This superb example of gaming mastery was devised as part of a game creation event called amJam and was put together in a mere 42 hours. They took the theme they were given, "this parrot is no more" from Monty Python, and ran with it. The result is a game that delights the senses in a most delicate way.
Oh...Sir! pits players in 1v1 combat against each other, letting you construct and hurl cleverly concocted insults using the choices given to you during the round. You take turns and have a limited time to come up with the most adroit insults possible.
The best part about it is that it's free on Steam and for iOS. And it's incredibly hilarious.
Related Tags