Gamer sues Bethesda after losing wife and job to Fallout 4 addiction
A Russian Fallout 4 addict sues Bethesda for 'emotional damages'

Published Mon, Dec 21 2015 3:40 PM CST
|
Updated Tue, Nov 3 2020 12:02 PM CST
After losing his wife and job to his Fallout 4 addiction, a hopelessly hooked gamer is suing Bethesda Softworks for damages.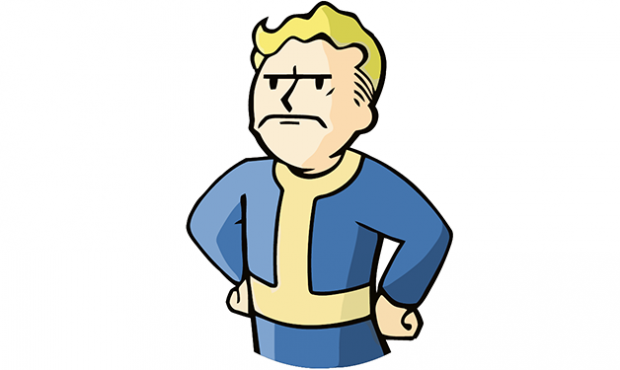 As any seasoned Fallout or Elder Scrolls gamer knows, Bethesda RPG's are as addicting as any drug. These massive open-world games can swallow up hundreds upon hundreds of hours of time if you're not careful, but are the creators to blame for your inability to break the immersion? A 28 year-old Siberian gamer thinks so, and is suing Bethesda Softworks for a total of 500,000 rubles (or $7,000 USD) after losing his wife and job by playing Fallout 4 for three weeks straight. The gamer wants the developers to compensate him for the "emotional distress" caused by the game.
"If I knew that this game could have become so addictive, I would have become a lot more wary of it. I would not have bought it, or I would have left it until I was on holiday or until the New Year holidays," a statement from the Fallout 4 addict reads.
Interestingly enough, this case could set a new precedent in Russia. As such the law firm representing the gamer is treating the suit as a test case and wants to "see how far we can go regarding this case." It'll be interesting to see how the judges rule in the case, and if the suite opens the doors to similar claims in the future.
Do you think that some games should be specifically labelled as "addictive", or is it a user's responsibility to check beforehand? Is Bethesda to blame, or is it the gamer who takes the risk of becoming too attached to the digital world? Addiction comes in many forms, and games addiction can be pretty severe. As the unfortunate case of 24 year-old Chinese World of Warcraft player Wu Tai showed us, too much gaming can indeed kill you.
Related Tags