Renowned games analyst Michael Pachter has once again rubbed his crystal ball and made some predictions on Nintendo's new NX console. The Wedbush Securities analyst has proven to be a kind of oracle when it comes to the world of gaming and projects that the NX has a chance of making it big--but we probably won't see it released in 2016.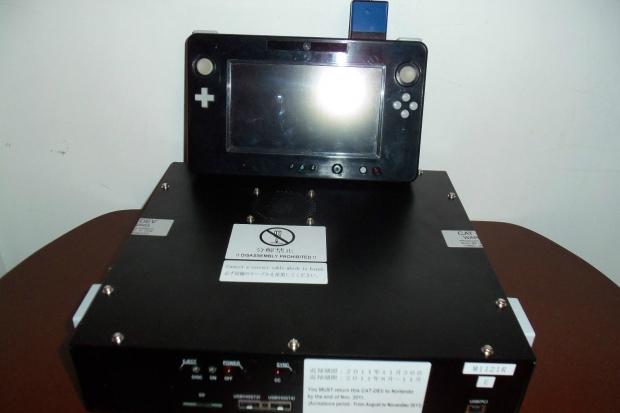 In the latest episode of Pachter Factor (paywall gated), the soothsayer analyst delivered his predictions that Nintendo's mysterious cross-platform NX could take off if the Japanese games-maker handles it just right. According to Pachter, the Nintendo NX has a 60% chance in succeeding and could sell as much as 30 million units when it hits the shelves. The NX's strength lies in its status as a "convergence device" which unifies existing games platforms including consoles, PCs, tablets and smartphones.
Nintendo has said in the past that the NX won't make any existing hardware redundant, pretty much saying that the 3DS, Wii U and maybe even Wii will be compatible with the hardware. As far as the NX's release date, there is a rumor floating around that the console will enter mass production at Foxconn soon as April 2016, with an estimated 10-12 million units being shipped as soon as July 2016, which fits neatly into our older projections.
Pacther, on the other hand, anticipates that the NX won't be coming in 2016 at all. "I would say 20% chance it comes out in 2016 in the U.S., 80% chance it comes out in 2017. If you don't see it before E3, there's a 0% chance it's coming out in 2016," the analyst said. His predictions are based on Nintendo's past strategies. The company traditionally reveals new hardware at E3 with a full release some 18 months after.
Thanks to recent patent filings, we know quite a bit about Nintendo's NX. We know that the NX will be a disc-free console with games on cartridges, and that the system will have a portable controller that's very much like a 3DS handheld mashed with a Wii U gamepad.
Further patents hint at the system's unified online interface, which seamlessly lets players record and share footage and high scores on a next-gen Miiverse system.
Apart from assurances that the system will be a true next-gen console, we also know that the Nintendo NX will be a unified hybrid system that taps existing games hardware, therefore hinting it'll be a sort of hub or nexus. Nintendo hasn't yet revealed any specific or concrete details about the NX, but a full-on review is scheduled for 2016 (most likely during E3 2016).