Samsung announces huge 128GB DDR4 DIMMs for enterprise, data centers
Samsung ups the enterprise and data center RAM game with 128GB DDR4 DIMMs.

Published Thu, Nov 26 2015 3:30 AM CST
|
Updated Tue, Nov 3 2020 12:03 PM CST
Samsung has just announced that mass production has started on the industry's first "through silicon via" (TSV) DDR4 RAM in 128GB modules, with the South Korean giant aiming at the enterprise and datacenter market.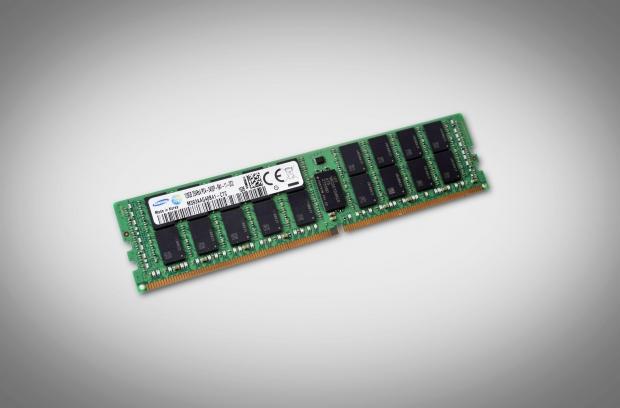 Last year, Samsung revealed the world's first 3D TSV DDR4 RAM in 64GB DIMMs, but this is a new height for DDR4. Executive Vice President of Memory Sales and Marketing for Samsung, Joo Sun Choi, explains: "We are pleased that volume production of our high speed, low-power 128GB TSV DRAM module will enable our global IT customers and partners to launch a new generation of enterprise solutions with dramatically improved efficiency and scalability for their investment. We will continue to expand our technical cooperation with global leaders in servers, consumer electronics and emerging markets, where consumers can benefit from innovative technology that enhances their productivity and the overall user experience".
The new 128GB DDR4 DIMMS feature 144 x DDR4 chips, neatly arranged into 36 x 4GB DRAM packages, each featuring 4 x 20nm-based 8Gb chips using Samsung's impressive TSV packaging technology. TSV excels as the "chip dies are ground down to a few dozen micrometers, pierced with hundreds of fine holes and vertically connected by electrodes passing through the holes, allowing for a significant boost in signal transmission". Samsung's new 128GB DDR4 DIMMS will arrive in 2667MHz and 3200MHz speeds that "that help to meet intensifying enterprise server needs, while expanding TSV applications into high bandwidth memory (HBM) and consumer products".
Related Tags