Hidetaka Miyazaki is responsible for creating one of the most dedicated cults in video game history. The Souls universe has given way to a tremendous following that transgresses the normal bounds of fandom; in a way, it's a kind of religion. But like all great things, the Souls franchise has to come to an end, and Miyazaki affirms that Dark Souls III will indeed be the blood-soaked elegy of the harrowed universe.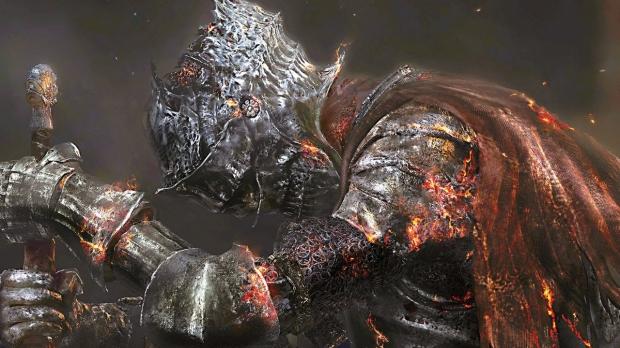 "I'm considering Dark Souls 3 to be the big closure on the series," Souls creator and macabre master Hidetaka Miyazaki said in a recent interview with Gamespot. "I don't think it'd be the right choice to continue indefinitely creating Souls and Bloodborne games. Dark Souls 3 will mark the last game where the development project began before I became president. "
The devs at From Software made their mark with a number of games, facilitating their medieval style with the King's Field games, but became most famous for the Souls series. Thanks to Dark Souls--and Demons Souls--From Software has become revered, but the team is eager to try something new and fresh. That's not to say that their next project won't have mythical and phantasmal aspects to it.
"[Wanting to move on] isn't just limited to me, but From Software and myself together want to aggressively make new things in the future. The next title will be a game that was conceived while I was president. I believe that From Software has to create new things. There will be new types of games coming from us, and Dark Souls 3 is an important marker in the evolution of From Software."
We've known for some time that Dark Souls III would be the end of an era; at Gamescom 2015, Miyazaki said that the new game would be a "turning point" for the franchise and that he plans to launch "several new projects" outside of the shadowy Souls realm.
It'll be interesting to see what From Software has in store for gamers after Souls, but until then gamers will be busily dying when Dark Souls III makes its multiplatform release on March 24, 2016.