The SAPPHIRE Nitro AMD R9 380X is a mid-range gateway for 1440p gaming
SAPPHIRE welcomes AMD's new R9 380X into its Nitro lineup, offering an affordable starting point for 1440p gaming.

Published Fri, Nov 20 2015 6:33 AM CST
|
Updated Tue, Nov 3 2020 12:03 PM CST
Today SAPPHIRE welcomed AMD's new mid-ranged R9 380X GPU to its PC gaming Nitro family. SAPPHIRE has outfitted the R9 380X with its noteworthy Dual-X cooling array, which consists of easily-removable 10cm fans optimized with Intelligence Fan Control (IFC-II), a 10mm heat pipe with a diecast heat sink for improved heat dissipation, and Black Diamond chokes that boost power efficiency and heat mitigation.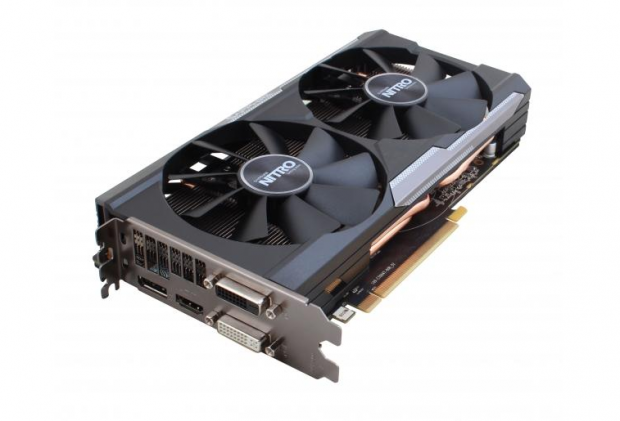 The SAPPHIRE Nitro R9 380X features 4GB of GDDR5 VRAM with a 256-bit bus clocked at 1500mHz, with 32 compute units and 2048 stream processors running at 1040mHz. The card can hit high 1080p 80FPS performance in today's demanding games like GTA V, and even delivers 50+ FPS in Star Wars: Battlefront running at 2560x1440p resolution on high settings. The card consumes only 225W of power and needs a minimum power supply of 500W, and hooks up via 2x 6x6 AUX pins.
SAPPHIRE's Nitro R9 380X is priced at just $229, making it a great mid-range GPU that serves as a gateway to 1440p gaming while hitting great performance at 1080p. AMD contends that the R9 380X is a great step up for users looking to upgrade from an NVIDIA GTX 950 or GTX 960, and the new card fleshes out Team Red's R9 300 lineup with another 1440p option.
The newest entry in AMD's R9 300 series represents a nice push forward for the company, showing that Team Red is still in the game. AMD's R9 380X isn't just another refresh. The card is built around the new 28nm Antigua XT graphics processor and is bolstered by AMD's GCN architecture. The R9 380X sits comfortably alongside the R9 380 on the second tier of AMD's R9 300 line, which pushes over to 1440p resolution. AMD's new card is regarded as a future-proof mid-range GPU as it supports DirectX 12 and Vulkan API's, LiquidVR virtual reality optimization, Free Sync adaptive sync, EyeFinity to support up to four panels at once, and more.
Related Tags