EA wants to 'wait and see how big' the VR market is before stepping in
Before stepping into the VR market, EA will 'wait and see how big the market is going to be'

Published Mon, Nov 16 2015 9:46 PM CST
|
Updated Tue, Nov 3 2020 12:03 PM CST
With the impending release of the Oculus Rift, HTC Vive and PlayStation VR, virtual reality is right around the corner. But what does Electronic Arts think about the VR market?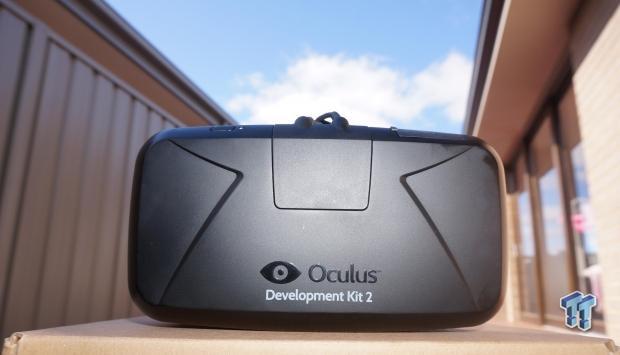 Well, according to EA's Chief Financial Officer, Blake Jorgensen, the company is cautious about VR. Jorgensen said during the UBS Global Technology Conference: "There's some challenges still and I think the biggest challenge is just the size of the market. We don't make games anymore for the Wii or the Wii U because the market is not big enough, the PS Vita - the Sony product - we don't make games for that anymore because the market is too small, so it's all about the size of the market".
Jorgensen continued: "As one of the largest software producers we have all of the manufacturers of equipment coming to us to try to sell us on their equipment and giving us development kits to try to build software for it. So we'll build software for various ones but we'll really wait and see how big the market is going to be. I think the reality is, the next one to three years, it's probably going to take some time to build up a sizable market place and you might see alternative uses for virtual reality first before it becomes gaming. Longer term, five plus years away, I think there's certainly a market there and it will be another exciting way to enjoy gaming".
Personally, I think VR is going to be a big change for the entire gaming market. Up until now, developers like EA have been incredibly lazy with PC ports. AMD and NVIDIA have their hands tied behind their backs, and while we can have bigger and better GPUs, what's the use when the textures, the game, and everything else are made for "next-gen consoles" that are barely capable of 720p at 60FPS?
VR on the other hand, will start at 1080p 90FPS, which is something the consoles can't even dream of now. I think EA can't see value in it because microtransactions, DLC and all that other junk that developers wave in front of gamers' faces will change rapidly once VR is here. Games won't be $60+, they could turn into smaller, more packed "experiences" for $1-$20. This is something EA could do, but I think we're a few years away from seeing the likes of EA changing their ways. Shareholders are more important than customers, after all.
Related Tags