NFL, partners envision future without pylons, markers via sensors
NFL, Wilson, Zebra Technologies looking into ball sensor tech to make the game more efficient, could happen within five to 10 years.
Published Nov 4, 2015 2:08 PM CST
|
Updated Tue, Nov 3 2020 12:03 PM CST
The NFL is an impressively progressive organization technology-wise, recently implementing the use of sensors in shoulder pads to deliver player data, tiny digital cameras, Surface tablets, and Internet feeds are now used for replays instead of the slower tape and radio technology, and virtual reality is being tested for player training and looked into for broadcasting.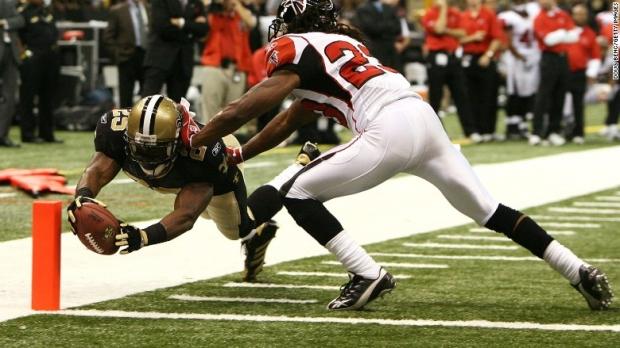 Now the NFL -- specifically, its head of football technology John Cave -- is thinking about even more strides. That is, a future where ball sensors determine whether a player had possession prior to a fumble, or whether his foot was out of bounds -- calls like these are among the most contentious in the league. He sees this possibly happening within five to 10 years.
Zebra Technologies, NFL partner for in-game sensor tech, takes it even farther. Its general manager Eric Petrosinelli says, "Looking to the future, maybe there's no longer any pylons and there's no longer any first down markers."
Lastly, Bob Thurman, vice president of research and development at Wilson, states his company is "looking at a whole new future that largely centers around data as well as helping the game monitor statistics and the ball position on field, the down and distance that's required to get a first down or possibly when a touchdown is scored."
In short, it's looking like American football will be much more influenced by technology and much more efficient as a result in the years to come.
Related Tags