COD: Black Ops 3 drops down to 30FPS on last-gen consoles
Last-gen flavors of Black Ops 3 are impacted even more by clumsy development, dropping targeted frame rates down to 30FPS.

Published Thu, Oct 22 2015 6:42 PM CDT
|
Updated Tue, Nov 3 2020 12:03 PM CST
Just as we thought Call of Duty: Black Ops 3 couldn't get any worse on last-gen consoles, beleaguered developer Beenox has revealed that it's now targeting 30FPS on Xbox 360 and PlayStation 3 ports of the game.
When Activision announced that Black Ops 3's campaign would be totally cut out on last-gen flavors of the game, we know there was something seriously wrong. What happened? Isn't Treyarch one of the best developers, didn't they make a number of Call of Duty games on last-gen consoles, thus unlocking the potential of PS3 and Xbox 360? The problem was handing the game off to the inexperienced devs at Beenox--a move that is further impacting the game's release.
"I'd say that we tried to hit the 60 frames-per-second target, but it becomes harder when you're working on current gen platforms," Thomas Wilson, creative director at Beenox, told Develop Online in a recent interview. "We're basically looking more at something like 30fps. But still, the experience is very enjoyable, otherwise it's not Call of Duty."
Ultimately the Xbox 360 and PS3 versions of Black Ops 3 are completely tacked on, whereas Treyarch is dedicating its entire studio to manifesting the real game on PS4, Xbox One and PC. What last-gen gamers get is a hand-me-down port that's being condensed and reduced not just to fit the abilities of the consoles themselves, but to fit Beenox's skillset.
"What we do is we reduce the polycounts on each asset in a step-by-step process, and reduce the amount of memory that each effects will take. Eventually we make sure that we maintain that core experience intact," Wilson affirmed.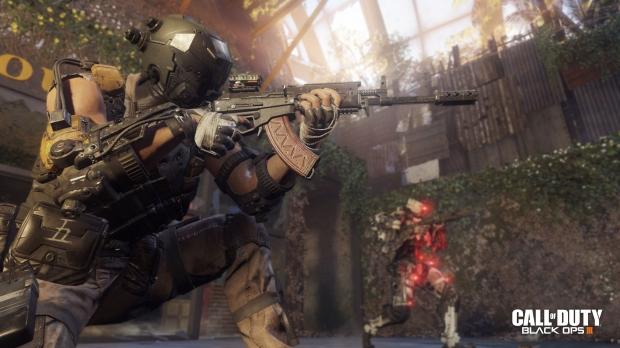 When we take a look at the games that Beenox is responsible for--games like bad Spider-Man ports like Shattered Dimensions and the Amazing Spider-Man 2--we don't exactly see a developer that's anywhere close to Treyarch's prowess. Beenox had a marginal hit with Skylanders: Trap Team, but ultimately the devs weren't prepared for the huge task of porting a major Call of Duty game, and it feels like Activision just conscripted Beenox in an effort to simply churn out a product.
That being said, Call of Duty: Black Ops 3 on PS3 and Xbox 360 is a warning that last-gen consoles might bite the dust soon, but it's also a clear indication of what happens when you bestow a huge responsibility onto a dev team that simply isn't cut out for the task at hand. And for that, Activision is to blame.
Related Tags