Although Harmonix's latest entry in the acclaimed Rock Band franchise has been met with much fanfare and applause, the game still pushes an incredibly massive library of individually-priced downloadable songs onto players.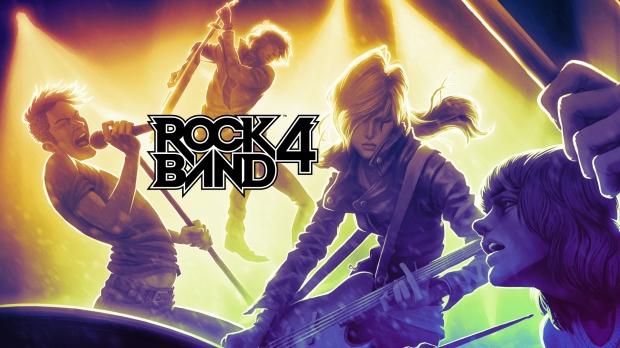 Nowadays video games have been plagued with a huge assortment of tricks and tactics aimed at separating you from the cash in your wallet: microtransactions, season passes and DLC being the main breadwinners. One of the biggest moneymakers has been music games like Rock Band and Guitar Hero--and Rock Band 4 continues this trend in earnest.
Rock Band 4 has a total of 1973 DLC songs that are individually marketed at $1.99 a piece, and to buy all of them you'd rack up a tab of almost $4,000--or $3926 to be exact. That's a lot of money for any video game, let alone an interactive music simulator like Rock Band.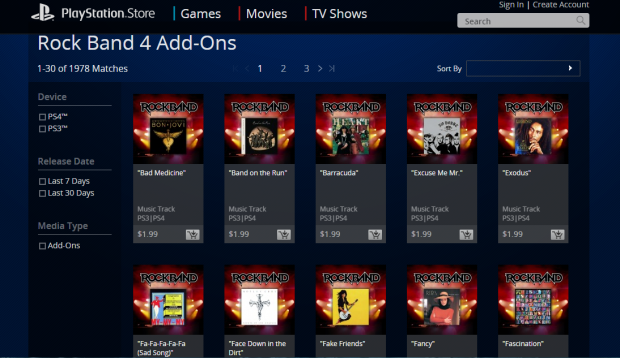 That being said, Harmonix has added in a sort of backward compatibility with Rock Band 4 to allow songs previously purchased on Rock Band 3 to be playable. Plus the music licensing fees for all of those tracks and artists are likely quite exorbitant...but at that kind of price tag you could rack up a huge digital collection of tunes on iTunes for half the price.
All in all, everyone expects games like Rock Band to sell single songs as DLC, but having to shell out $2 a pop ensures that mixing and matching your favorite playlist will add a hefty sum to the $59.99 game...which gets even more expensive if you don't have the required instrument peripherals to play it.
Rock Band 4 isn't the only game with a huge array of expensive DLC; Train Simulator 2 has 230 packs of downloadable content, which totals up to $3096. With figures like these, it's no wonder that these games are such huge hits, and it'd be interesting to see a full chart of DLC sales as to gauge total earnings.