Metal Gear Solid V raked in $179 million in a single day
Hideo Kojima's open-world masterpiece has achieved stellar sales.

Published Thu, Oct 15 2015 8:05 AM CDT
|
Updated Tue, Nov 3 2020 12:03 PM CST
Hideo Kojima's latest open-world masterpiece has been lauded by critics and fans alike, but one of the biggest roadblocks for Metal Gear games is the huge multi-million dollar budgets required for development. This was probably one of the reasons Konami shed ties with Kojima, but it looks like the publisher doesn't have to worry about sales, as Metal Gear Solid V has amassed a staggering $170 million on its launch.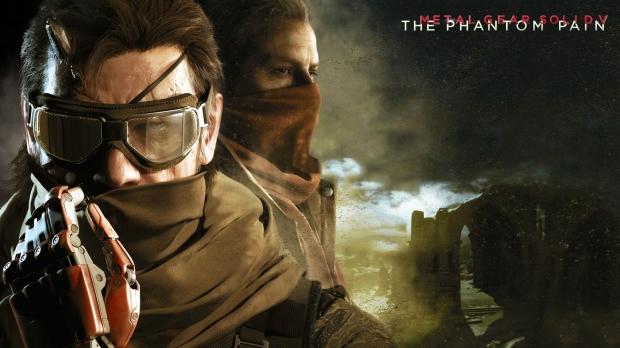 According to data published by Adobe Digital Index, Metal Gear Solid V: The Phantom Pain raked in a whopping $179 million globally on its first day of sale. The reports compare this figure to the $86 million that the Hollywood blockbuster Avengers: Age of Ultron earned in its opening day, showing that MGSV doubled the earnings in a comparative period. Gaming will continue to eclipse feature-length films, and research firm Newzoo says that the games industry will be worth $91.5 billion this year.
"The gaming industry is a lot bigger than most marketers realize," ADI head analyst Tamara Gaffney said in the report. "These games get more social buzz on opening day than most movies do, and the revenue for one of the top games this year outdid the highest-grossing movie start by nearly double. And I thought the movie industry was big. That's huge."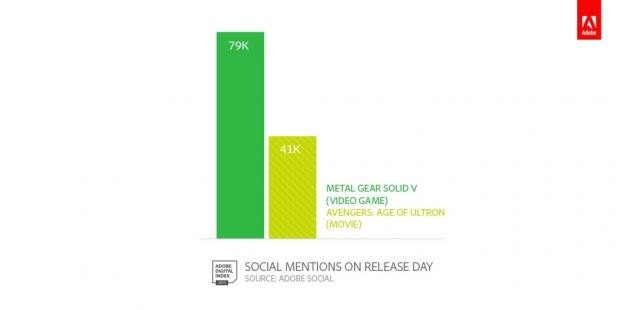 Interestingly enough these findings seem to clash with Konami's own sales figures which reveal that MGSV sold 3 million copies worldwide in its first week. When we do a bit of quick math of 3 million units multiplied by $59.99 we find that Konami made approximately $179,900,000--a figure that roughly matches ADI's projected tally for a single day. Perhaps there was an error somewhere in the projections.
In any case, we have to wonder just how much the Kojima-Konami controversy boosted Metal Gear Solid V sales. Everyone knew that Kojima, the grandfather and creator of the landmark tactical espionage series, was leaving the company and this was indeed the last Metal Gear in which he had free creative control. Konami affirms that the Metal Gear Solid series will go on and that attempt to work alongside Kojima to continue the franchise, but gamers and fans weren't persuaded.
In a sense, the gaming community purchased and played MGSV not for Konami's benefit, but for Kojima's. This was his last send off to Metal Gear fans everywhere, and they responded in kind by picking the game up. To date the game is one of the best titles released in recent memory and serves as a testament to what modern AAA games should push towards--but all in all the game does have an air of unfinished business.
Be sure to check out our official Metal Gear Solid V review to see what we thought of the game, and it'll be interesting to see just how much Kojima's magnum opus can rack up in lifetime sales.
Related Tags