Master Chief goes rogue in the Halo 5: Guardians launch trailer
Halo 5's launch trailer links Master Chief's mysterious disappearance with in-game footage and explosive action.

Published Mon, Oct 12 2015 8:25 AM CDT
|
Updated Tue, Nov 3 2020 12:03 PM CST
343 Industries has just released the official launch trailer for Halo 5: Guardians, giving a tease at the events that made Master Chief go rogue and trigger an intergalactic manhunt.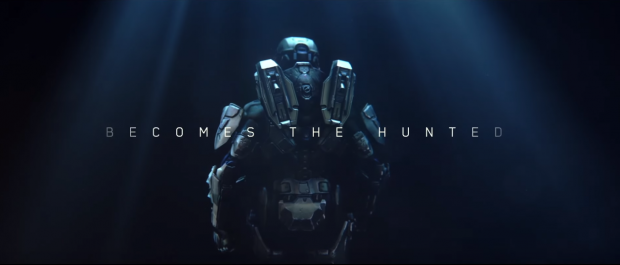 The footage is a delicious mix of in-game action and cinematic flair, giving viewers a satisfying look at the new Spartan abilities like the devastating ground slam, as well as setting the somber tone of the campaign. The montage has it all--first-person chaos in a battlefield of Covenant baddies, vehicular insanity with explosive Scorpion tanks, new weapons being teased, and a glimpse at the high-tech Promethean overlords that look as deadly as they do stylish.
Sadly we don't get to see Blue Team in action very often in the trailer. It's most Locke's new Fireteam Osiris ripping and shredding through snowy precipices, skillfully gunning down baddies like a hot knife slides through butter. As an avid fan of the Halo books I'm more interested in sticking with the classic Spartan II's, but the trailer does allude to the exact cause of Master Chief's disappearance, hinting at a mysterious mission with the rest of Blue Team.
343i has recently announced that Halo 5: Guardians has gone gold, and the game's 15-mission campaign will clock in anywhere from 8-12 hours of play. You're going to want to clear some space on your Xbox One's HDD, though, as Halo 5 will clock in around 46.19 GB on launch, and might rack up to 50GB with a launch-day patch.
Halo 5: Guardians releases on October 27, 2015 exclusively for the Xbox One.
Related Tags