Halo 5 has gone gold, campaign clocks in at between 8-12 hours
Xbox One exclusive Halo 5: Guardians has gone gold, is ready for its October 27 launch.

Published Thu, Oct 8 2015 7:29 PM CDT
|
Updated Tue, Nov 3 2020 12:03 PM CST
Most gamers have their attention placed directly into Star Wars Battlefront right now, but there's a huge Xbox One exclusive first-person shooter launching later this month; Halo 5: Guardians. Halo 5 has been reported to be running at a 'dynamic resolution' of 1080p (meaning it will scale up and down to 1080p depending on the on-screen action) at 60FPS.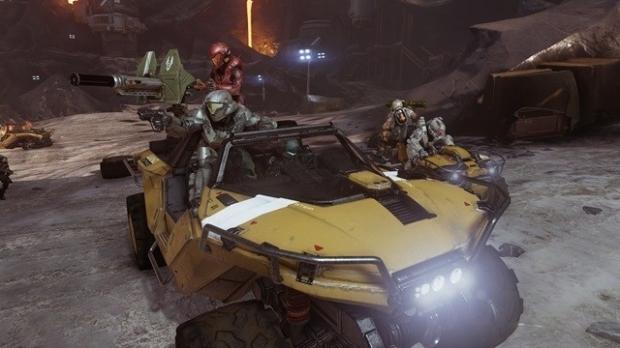 343 Industries and Microsoft have announced that Halo 5 has gone gold, meaning that 343 Industries' work on the game is now finished - most likely for now, with a huge day-one patch to come in my opinion. The developer will continue to work on Halo 5, but it has some of its studio shifted over into the development of Halo 6 already.
Halo 5 producer Josh Holmes explains: "Of course launch is just the beginning. Our dedicated live team will be focused on supporting the game with monthly releases of new content and experiences". When it comes to the length of the single-player campaign, we can expect the 15-mission campaign to take somewhere between 8 and 12 hours to complete. Of course, Halo 5 is going to be huge on the multiplayer front, so expect all of the carnage to take place there.
Related Tags